For years, the words 'interactive sex' sounded to us either like experimental technology from a documentary about Japan, or perhaps some kind of unreliable advertisement about how hard it would be for you to hold out for 30 seconds playing the porn game. Fortunately, times have changed, technology and society are constantly evolving, and we can say that sex has lost much of the taboo it used to have. And this is great, especially when we think about how interesting the possibilities become when sex and technology go hand in hand. Today we are going to talk about some of the most common forms of interactive sex that have been trending in recent times. And also, why you should try them.
VR Sex
We all know that for many gamers, the introduction of VR was literally a game changer, like night and day for those who can immerse themselves in their favorite video games. Games like Skyrim or Fallout 4 have been perfectly adapted to the VR environment, but... What about live porn VR? While it is true that this technology is far from being popularized due to high prices ($400 for the cheapest setup, and even more for powerful equipment to play well), the truth is that almost all VR users I know (including myself) have tried VR porn.
What's it like? The truth is, although it is very interesting, there is still a long way to go. Currently, VR porn games don't have super sexy content, nor do videos have a dramatically immersive effect. As of today, HMDs are still big and heavy. That goes without saying, however, as VR continues to evolve, this technology shows the most promise.
The verdict: it's worth a try, at least for the experience and to see if it's interesting. If you don't have a friend with an Oculus handy (or don't want to explain what you want them for if the last video game you played was Dungeons and Dragons) you can always try Google Cardboard. It's not the same, but it's $395 cheaper.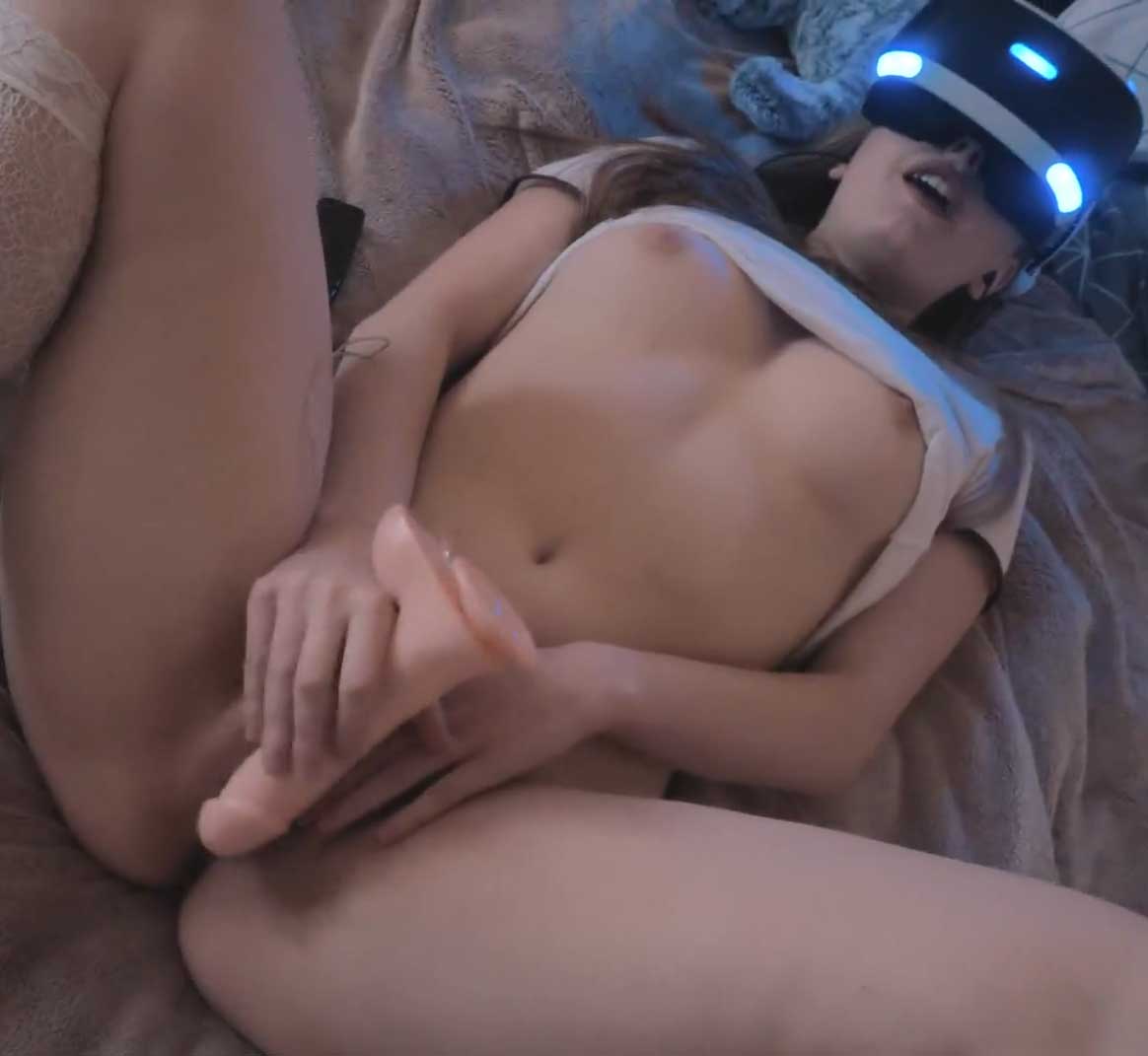 Remote sex with toys
Love is whimsical. You never know who you'll end up with: maybe your great love lives in Berlin while you live in Barcelona, or Copenhagen, or Kohrville, a small town in South Texas. Fortunately and thanks to technology, distances are somewhat more bearable. It doesn't matter where the love has arisen: as long as interactive toys and webcams exist, you can enjoy sex.
There are countless remote masturbator gadgets, with Bluetooth technology, controlled via an App which gives users the ability to pleasure another from a distance. This makes it much easier to keep your sex life active, even from a distance. It is also the most important tool for webcam models that make their toys vibrate when users tip them while online.
The verdict: This device will become your best friend if your partner lives far away from you. When there's a camera involved, these types of toys can spice up any relationship.
Webcam sex
Speaking of webcam models, there's another form of interactive sex, one of the oldest and most interesting. Webcam sex combines the best, in our point of view:
It's live.
It's safe.
There is a huge repertoire of webcammers.
Many people have not tried webcam sex because they think they won't find something they like, without even knowing what's really out there. The truth is there's an infinite number of webcam models of all different types to satisfy everyone's tastes. Versatility is also a very interesting factor in the webcam world. You can read and chat in their rooms, you can create a solo room with them or you can play their multiple games, all while making the model moan thanks to their vibrators connected to the site's system.
What might also be a turn-on for many is that most of them are amateurs. Sure, it's easy enough to find professional models that look like Pornstars, but there are sites like amateur.tv where the vast majority of the girls that broadcast there are amateurs: they are normal girls, with normal lives, that could very well be the hot girl next door.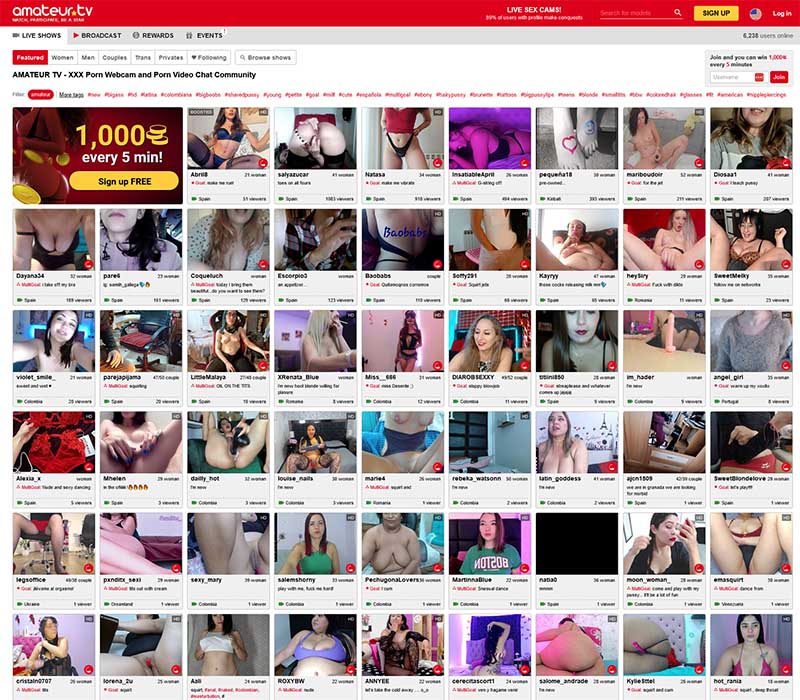 The verdict: Webcam sex is a once-in-a-lifetime must-try. Getting an incredibly sexy girl to talk to you, moan in pleasure and pay attention to you is an experience you have to live, and thanks to technology it's within your reach. Oh, and did you know that at Amateur.tv creating an account is free and they have coin giveaways just for signing up?
Sex with AIs
This option is possibly the one with the least potential since it is still in the early stages of development. Interactive sex with an AI is still a domain exclusive to role-play enthusiasts, but there are already AIs that even send you sexy photos while you are sexting. The photos, however, are more like The Sims 3, rather than a picture of a person. The bad thing is that they are quite expensive. The really worthwhile ones we have found start at $70 (as is the case of Replika) and its free version is not so advanced, besides having banned any interaction of a sexual nature to convince the user to pay.
The verdict: It's an eye-catching experience you can have by downloading an app, and if you're a shy person who isn't able or not sure how to take the initiative, here's a perfect place to try it out. Plus, this AI has been specially trained to be really accommodating.
As everyone knows, the internet is so full of porn that even if you spent your whole life and your next 10 reincarnations trying to watch it, you'd never finish (pun intended). But there comes a point where it doesn't matter the abundance of porn, we need something more. This is where interactive sex makes the difference: you're in control, and you decide what's happening and how. Of course, the future promises exciting sexual adventures, but until that bot arrives with the voice and body of the person of your dreams to please you down to the finest detail, these are the main forms of interactive sex you can find. Have you already tried them all?