For a moment, we turned ourselves into Christopher Columbus and made a few spectacular discoveries! We explored the amazing Latino world and found out there is no reason to come back from our voyage. Because we have everything, we ever dreamed of right here. The most beautiful women, the wildest girls, the hottest pornstars. All in one place! And we are about to give you the top 15 best Latina pornstars right now. Every single one of them can turn your life completely upside down. Not only they are gorgeous, but their huge tits and perfect ass make them simply irresistible. You can expect hot Latina teens as well as busty Latina MILFs in our list of the hottest Latina pornstars. Be prepared for the wildest ride of your life!
Hottest Latina pornstars of Today
First of all, we have to make clear which girls are considered Latina. There are a lot of people who think Latino and Hispanic have the same meaning. But that's not true, of course. Hispanic refers to people who speak Spanish. On the other hand, Latino refers to people who come from Latin America or are descended from people from South America. That's why you can also find women in our list of the hottest Latina pornstars who were born in the USA. But most girls are Mexican porn stars, Colombian teens, Venezuelan MILFs, or Brazilian sluts.
With each girl, we will give you their bio, wiki, age, body measurements, family, career info, and Twitter and Instagram profiles. Plus, we picked the hottest pictures and gifs of the best Latina porn stars. Don't forget to check also the hottest Ebony girls and best Asian pornstars who will brighten your day without any doubts. But now, it's time to start the countdown to find out who the hottest pornstar is.
List of the hottest Latina pornstars (click name to see more details)
#15 Vanessa Veracruz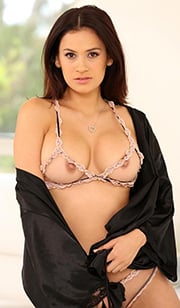 You know the list will contain only the hottest girls when we start with Vanessa Veracruz. She is the girl every lesbian dream about. Because yes, Vanessa shoots only lesbian porn. But that doesn't mean you can't watch her shaking in multiple orgasms while her girlfriend is not stopping licking her wet pussy. She was even named the Top Lesbian Performer at the Pornhub Awards 2020, and she is also the XBIZ Girl/Girl Performer of the year 2016. She's got over 100K subscribers on her Pornhub profile, and she doesn't refuse any opportunity to fuck the most famous pornstars.
You can find her in movies for the best porn productions such as Girlsway, Brazzers, or Twistys. And you can be sure by one thing. You won't see a dick nearby her beautiful body. Vanessa is now 33 years old, but she still could play a horny stepdaughter. Although she shoots only lesbian porn, she is, in fact, bisexual and has a real-life boyfriend. He probably also loves her perfect huge fake tits that make her even more irresistible. This is Vanessa Veracruz, the perfect lesbian girl. We couldn't make a better start to our list of the hottest Latina pornstars!
#14 Aaliyah Hadid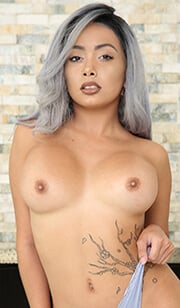 Although you can find Aaliyah Hadid in many lists among the hottest ebony pornstars, she speaks about herself as a Latina girl. And we really don't mind having her here. Moreover, we love to watch this stunning brunette being fucked in the wildest ways you can imagine. We can't stop watching her amazing performance for the Devil's Gangbangs, where she enjoyed fun with four men and probably the roughest double penetration of her life. She was also a guest in the Brazzers House, the unique porn reality show where the hottest pornstars fuck with each other until they can't walk.
Aaliyah had a hard childhood, but that didn't stop her from attending the University of North Carolina. But that was also the moment she started working as a dancer and escort. The next step in her adult entertainment career was finding online some website that offered sex jobs, and after several years, here we are. We can talk about one of the best pornstars in the world. She made her porn debut in 2017 at age 21, and since that time, she has appeared in hundreds of various porn scenes. Aaliyah Hadid and her perfect body and big fake boobs deserve your attention!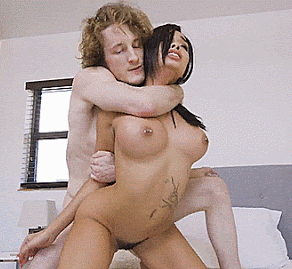 #13 Jynx Maze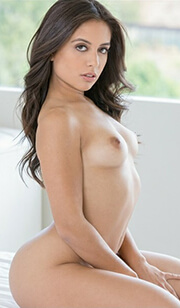 Another girl who was born in America, but her Peruvian descent allows us to include her into our list of the hottest Latina pornstars. Her name is Jynx Maze, and you probably know her perfect ass better than her face. She loves anal sex, and she doesn't refuse any chance to make a porn movie for Tushy, Holed, or Analized production. Especially the Tushy scene where she tries to fit the biggest white cock of her life in her anal hole is worth watching multiple times. She can't stop talking in Spanish while her asshole is getting destroyed. Her sexy voice makes the movie even better!
Jynx started shooting porn when she was only 19 years old in 2010, and after ten years in the porn industry, she's still active and still doesn't have enough of big cocks penetrating her round ass. She was also nominated for several AVN Awards, but she still waits for the victory. You can find a big tribal tattoo on her hip and piercings in her nipples. Although she is still young looking, we could consider her a real MILF because she's got one child. But don't worry, she doesn't plan to end her porn career. You will find her by the name Victoria Stephanie Elson or pseudonym Jynx Maze, as one of the best pornstars in the world.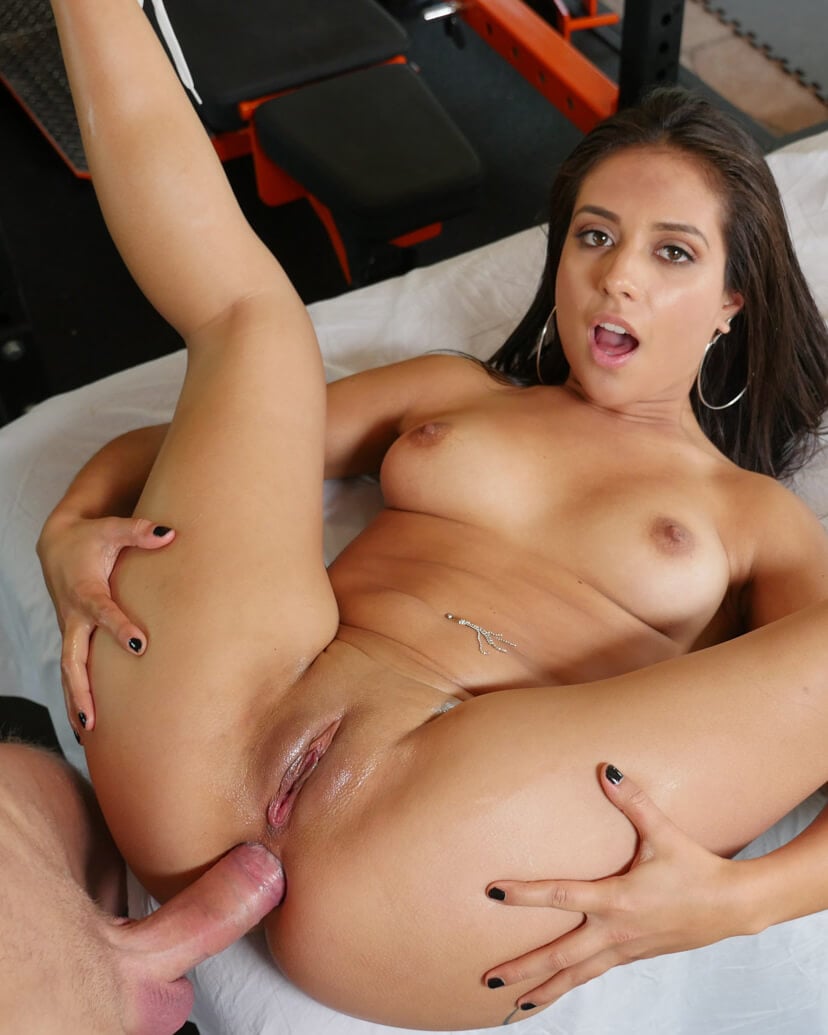 #12 Emanuelly Raquel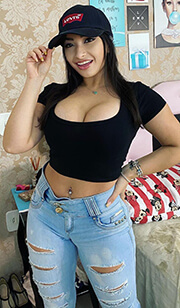 Pornstar, influencer, Youtuber, and cosplayer. This multitalented girl is simply unstoppable. Emanuelly Raquel is a Brazilian girl who uses every opportunity to satisfy her horny audience. She started doing porn in 2008, and since that time, she became a real celebrity. Although she doesn't shoot porn for big porn productions, you should visit her Pornhub profile because that's the place where all the fun takes place. The first thing you will notice is her huge fake tits. If you want to be a famous cosplayer, you usually need to have boobs like that. And a body like that. And ass like that. You probably get it now why she is not only on our list of the best Latina pornstars but also in the top 15 of the best cosplay pornstars in the world.
If you imagine any cartoon or anime character, you will probably find Emanuelly taking it to another level. She loves cosplaying and even more when she can show you her perfect tits in those sexy costumes. But don't worry, she doesn't have a problem fucking some dildo or fingering her pussy in front of the camera. Her favorite porn genres are JOI and ASMR. Our porn dictionary will tell you what these terms are about. To listen to her ASMR videos, you don't even have to visit Pornhub because she has her own Youtube channel Emanuelly Raquel ASMR with hundreds of ASMR clips! This is the only Youtube channel where a hot pornstar as a busty Catwoman licks your ear. You just have to love Emanuelly Raquel, the hottest cosplay pornstar.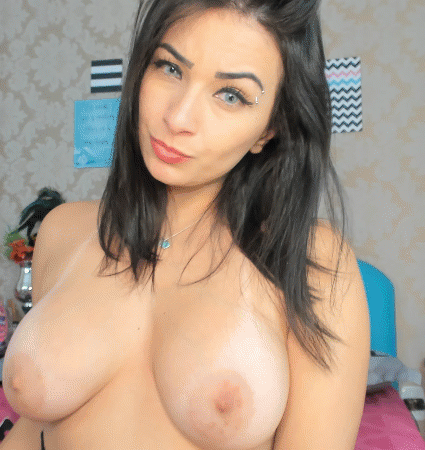 #11 Canela Skin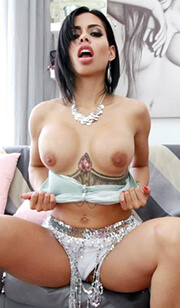 Colombia is a country with the most beautiful women on the planet. No one can compete with these girls with such curves. A big ass and huge tits are something that doesn't let you relax for a moment. And if you combine all of that with a pretty face and endless energy, you get one of the most popular pornstars, Canela Skin! She was born in Colombia, but she soon found out, if she wants to become a real porn star, she has to move. That's why we can meet her now in Alicante, in Spain. And that's why we can watch her being fucked among others by the Italian stallion Rocco Siffredi in hardcore threesome action.
We can also see her fucking in the Team Skeet movies, and you can find her in tens of scenes on the best Virtual Reality porn sites. And lately, she became one of the girls who make real-life hentai porn for Hentaied production. It's pretty impressive watching this girl being fucked by a dragon dildo and filled so much the cum goes out of her destroyed cunt and slutty mouth at the same time. Canela is now 30 years old and is a part of the porn industry for only 4 years. But she used that time very well, and today, we can see her perfect body with a huge tattoo under her big fake tits in hundreds of porn scenes. Canela Skin definitely belongs among the best Latina pornstars.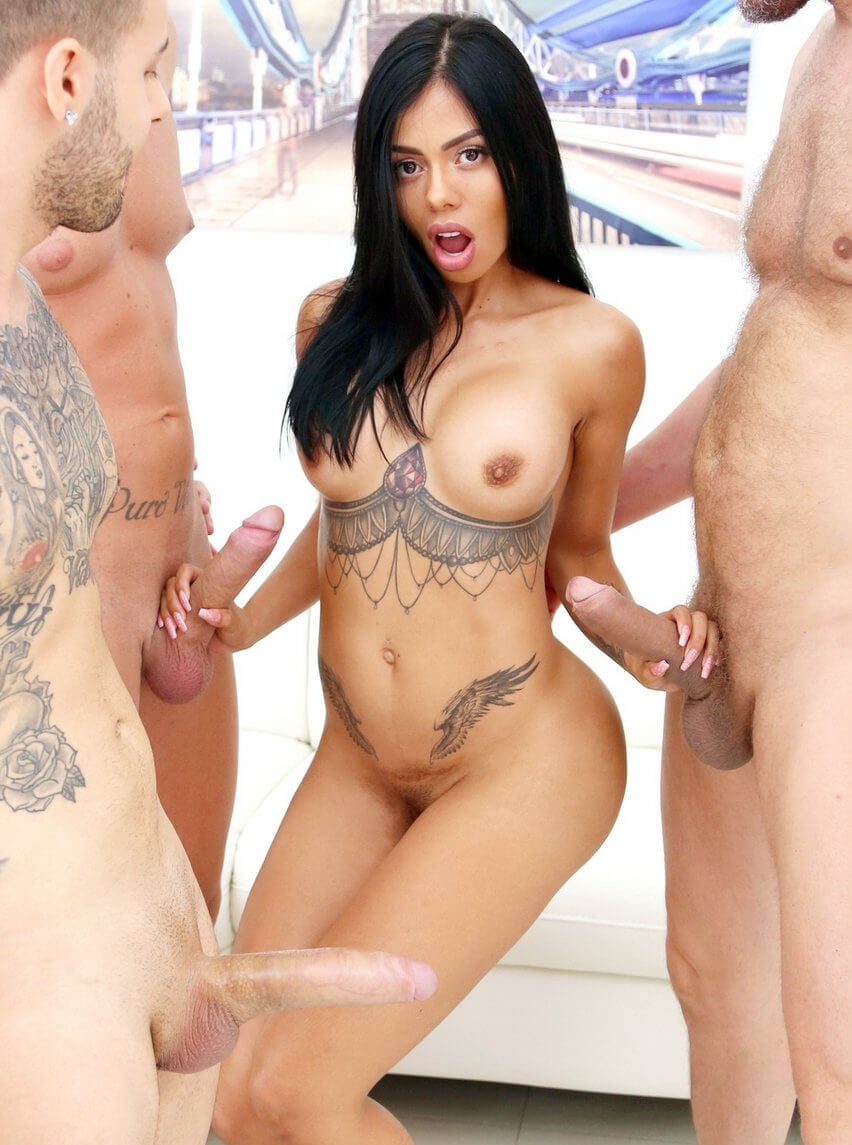 #10 Ariella Ferrera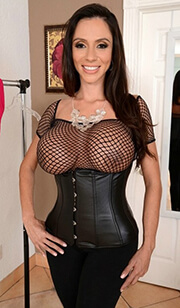 Did we say Colombian women are hot? Yep, we did. And we have another proof of that. Because here comes Ariella Ferrera, the Latino pornstar legend who wants to become your horny stepmom. And we believe you wouldn't refuse such an opportunity to spend some time with one of the hottest MILF pornstars. She was born in 1979, and until the age of 30, she lived a happy life as a dental hygienist. But then something changed, and since that time, she is an integral part of the porn industry. Today, she is 42 years old and still wants to be fucked by the biggest dicks.
We probably don't have to say she is gorgeous and that she has huge fake tits, but we can gladly say she is open to any sex action. Once she enjoys a lesbian time with Desiree Dulce for Reality Kings, then she deepthroats a huge dick for Brazzers, and then she cheats on her husband in the Adult Time movie. Ariella was nominated for an AVN Award for Best All-Girl 3-Way Sex Scene in 2011. Ten years after, we can watch this perfect Latina MILF in hundreds of porn videos where she stars as a hot teacher or cheating wife. Or on her private Snapchat account, All we know is that Ariella Ferrera is one of the hottest Colombian pornstars of all time!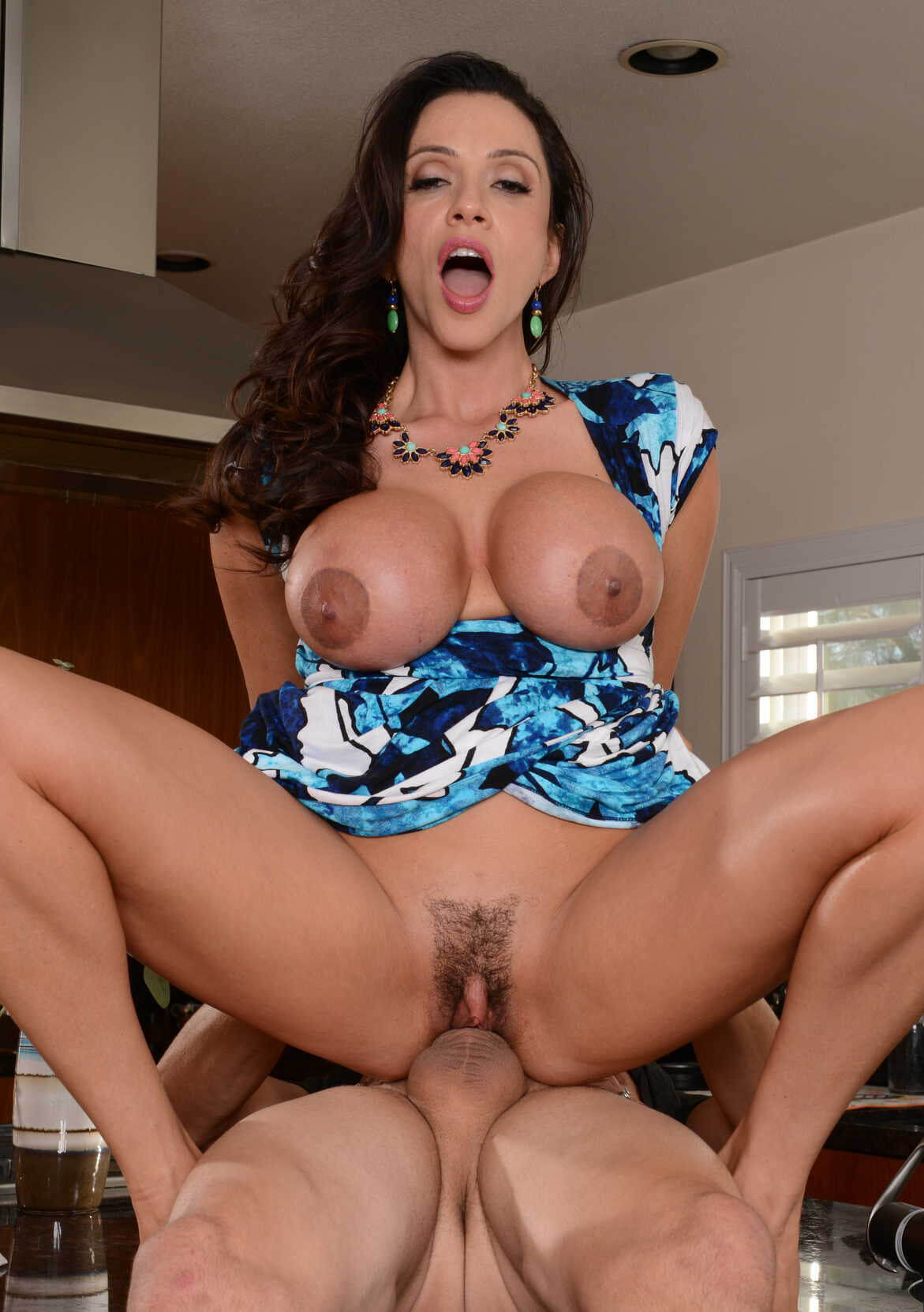 #9 Luna Star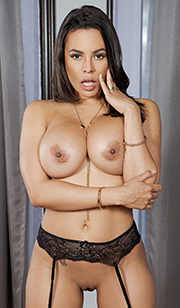 She's a bright moon on a dark night. She's a shining star in the sky. And she's one of the best pornstars of today! This is Luna Star, the big booty Cuban porn star whose name can be quite confusing. But not for us. Because we fell in love with this lady the moment, we first saw her. Luna has everything you would expect from a hot Cuban woman. Huge tits, big ass, and unbelievable passion for big cocks. She believes she was born to shoot porn. And we can't agree more. Just look at her collection of wild porn scenes.
Luna Star is a Brazzers exclusive contract star, and that's the evidence she really loves hardcore porn. She started her porn career in 2012 when she was 23 years old, and she still doesn't plan to quit. We can go through her career from teen roles to hot MILF actions, but every time, we are impressed by her big fake boobs and never-ending squirting orgasms. She is able to squirt all night long while several dicks are taking turns in her wet pussy. You can watch her furiously fucking in the Team Skeet hardcore sex actions, Evil Angel anal scenes, or squirting together with Abella Danger and Adriana Chechik in the Adult Time movie. This is Luna Star. From Cuba to Miami. From Miami to our list of the best Latina pornstars!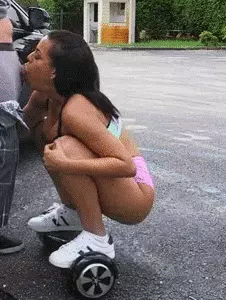 #8 Eliza Ibarra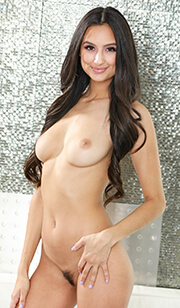 You probably wouldn't find a more cheerful girl than Eliza Ibarra. Her cute smile is everything you want to see while a huge cock is penetrating her tight Latina pussy. She's not like a regular Latina porn star. She's got perfect natural tits, a skinny body, and a small ass. And that makes her even more irresistible. Every time you see a big black cock heading into her wet pussy, you know she will be screaming loud. And that's not a rare occasion because she never rejects any BBC. And that's why we can see her in Blacked or BlackedRAW movies. She also loves to play with lesbian sluts or in threesome cuckold scenes.
Although she was born in California, her mom comes from Mexico. That's why we can consider Eliza Ibarra one of the hottest Mexican pornstars of today. She is 24 years old, and she made her adult industry debut three years ago in 2018. Since that time, she has made hundreds of hardcore porn scenes for the biggest porn productions such as Pure Taboo, Team Skeet, Vixen, or Dogfart Network, where she met the biggest black cock that stretched her cunt to her limits. We believe this girl has a bright future in the porn industry ahead of her, and we will hear more about her in the near future. Eliza Ibarra, the Mexican pornstar with the prettiest smile!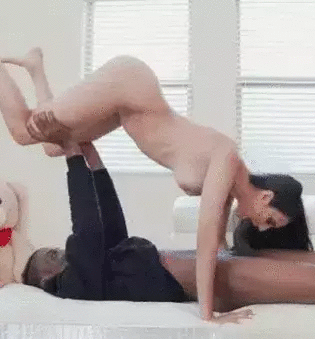 #7 Alina Lopez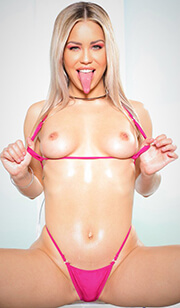 When a former gymnast decides to join the adult entertainment industry, you know she will have success. Not only because of her petite body but also because of her flexibility. She is able to fuck the biggest cocks in positions you didn't even know were possible. Let us introduce to you one of the most popular pornstars, Alina Lopez! A girl who decided to shoot porn at age 22, and after four years, she's got more than 200 porn movies in her portfolio. Alina has a perfect body and natural tits, and she doesn't mind fucking the biggest cocks anywhere and anytime.
Her journey to shooting porn was quite interesting. She grew up in a Mormon family, and no one would think she will be a famous pornstar one day. But here we are. From the Mormon church to porn, and we can watch Alina shooting porn movies for the best porn productions. In 2020, Alina won the XBIZ Award for the Best Actress in a Taboo Release, which was the Pure Taboo movie Bishop's Interview: An Alina Lopez Story. She also appeared in the Property Sex scene as a horny tenant, she fucked her boss as a hot babysitter in the Reality Kings action, or she was banged by her stepbrother in BrattySis movie. She also doesn't avoid fucking big black cocks. And that's the story of Alina Lopez, one of the hottest Latina pornstars of today!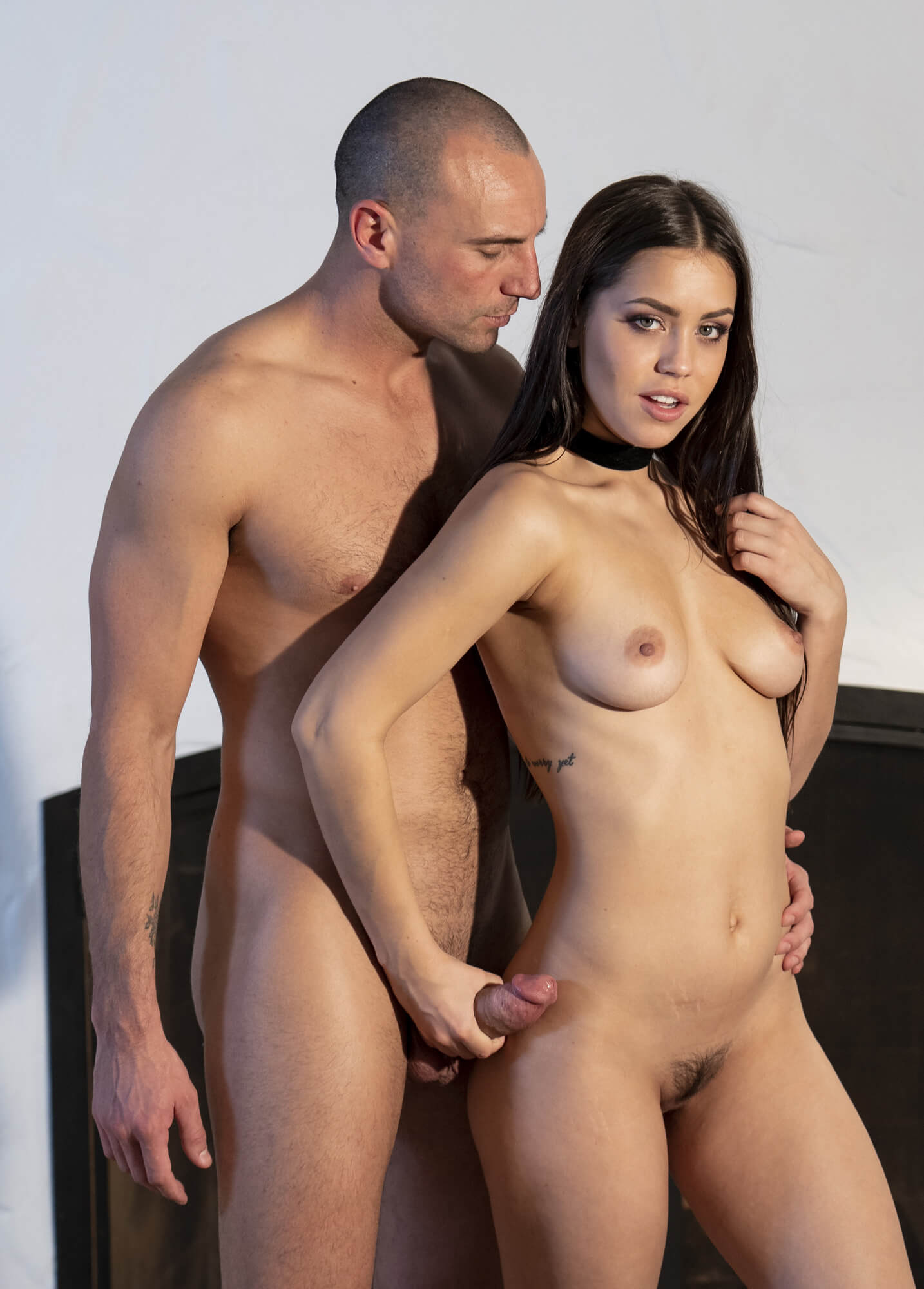 #6 Violet Myers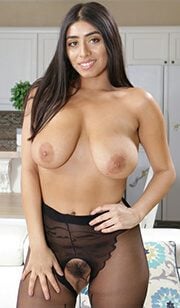 Another beautiful girl who is not only a porn star but also a Youtuber. Violet Myers started her porn career in 2018 and her YouTube career in 2020 during the covid pandemic. If you want to get to know her better, the YouTube channel Violet Myers is the right place where you should go. If you want to watch her being fucked by the biggest dicks in porn, you probably know where to go. Although we love her YT videos, we can't get enough of her huge natural tits and endless energy she's got while riding horny dicks in hundreds of hardcore porn movies.
Violet is half Mexican and half Turkish, and she's got the best of each nationality. We already mentioned her big boobs, but we have to talk also about her huge ass. She loves to twerk on big dicks before she puts it between her tits to finally jerk off that cock and swallow the fresh cum. She also doesn't mind having her pussy filled with creampie, just like you can see in the MrLuckyPOV movie. This girl never gets bored, and when she's home alone, she turns on her webcam and masturbates on CamSoda. Violet Myers is 24 years old and has the body of Goddess. That's why she's got a place in our list of the best Latina pornstars.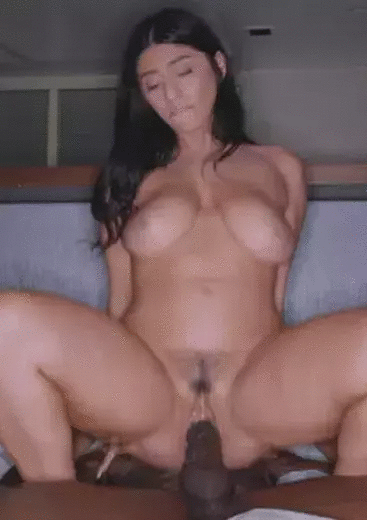 #5 Lela Star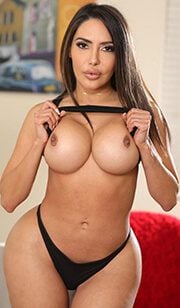 Ten years ago, this stunning woman announced she is married and decided to retire from the porn industry. And yet, she's on our list of the hottest Latina pornstars. Her name is Lela Star, and we all know she simply couldn't leave the job she loved. It would be a shame to not give us more of her perfect Cuban body. Just look at her amazing huge tits. Just look at that monster ass we all would like to spank and pound from behind. Don't worry, you can still watch her in the latest porn movies, and even though she is 36 now, she's hotter than ever.
Her porn journey began in 2006 when she was 21 years old, and from the beginning, she had no problem getting a job in the biggest porn productions. Danielle Nicole Alonso, aka Lela Star, was even nominated for an AVN Award for the Best New Starlet in 2008. You can watch her gorgeous tanned body in movies from Wicked, Vixen, or Reality Kings. She is used to fucking girls in lesbian actions as well as getting double penetrated in hardcore scenes. We already mentioned her ass, but look at that booty again. It's unreal! And now you can watch it in detail on her private Snapchat account, The unforgettable butt is one reason why Lela Star belongs among the best Latina porn stars!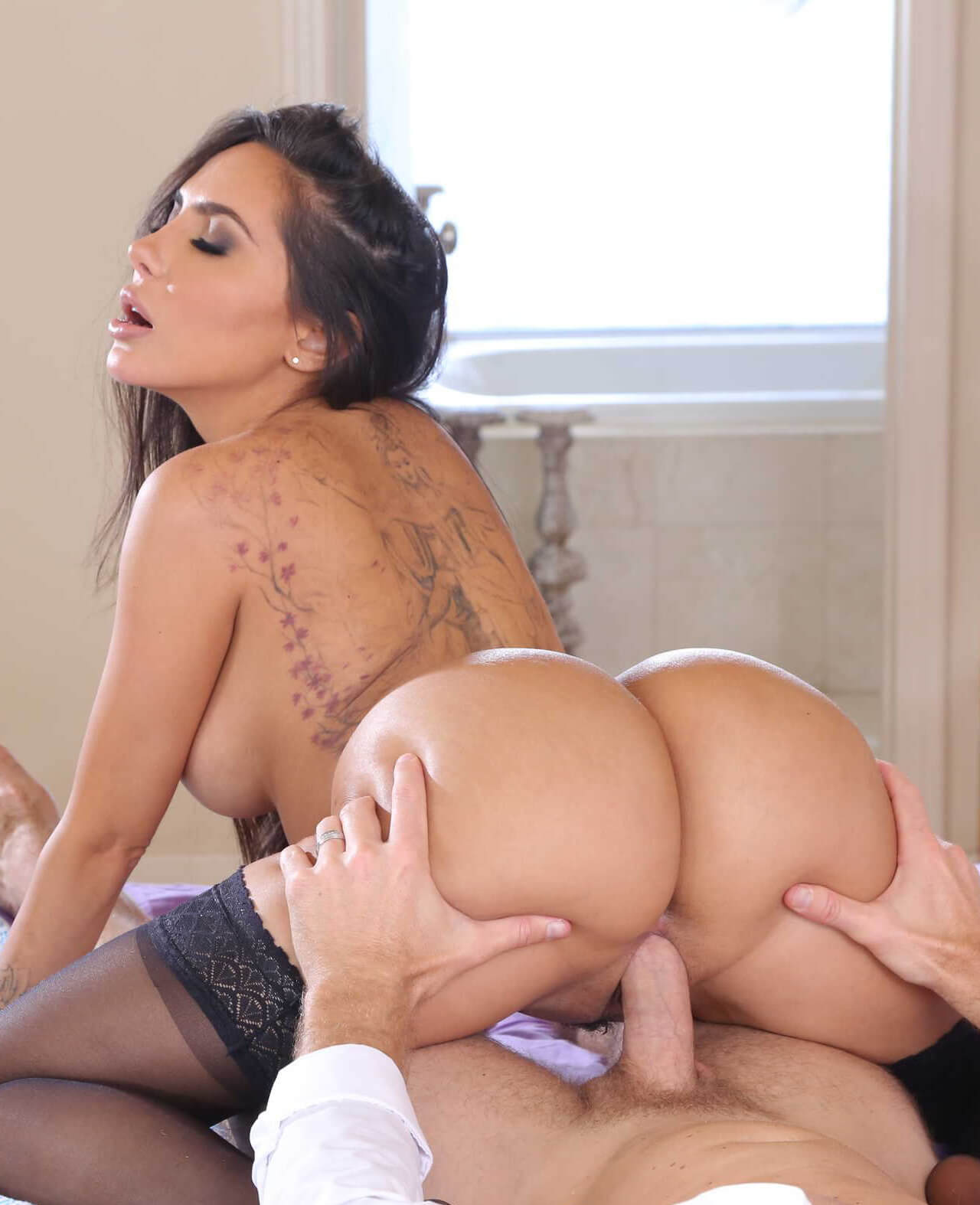 #4 Veronica Rodriguez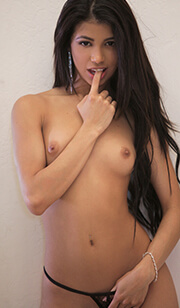 We can say this girl is already a legend. You would hardly look for a naughtier, hotter, and wilder Venezuelan woman than Veronica Rodriguez. She is the reason why Latina pornstars are so successful in the adult entertainment industry. Although she is not as active as she was before, she still appears in explicit scenes together with huge cocks and other hot pornstars. She started her porn career when she was 20, and after ten years, we can say she made the best decision of her life. Not only because she quickly became a famous person, but because she delivered to us her amazing body that was fucked in every possible position!
If there is anything that suits Veronica the best, it's the name of one of her porn movies – Latina Squirt Goddess. She is well-known for her crazy squirting scenes where nothing stays dry. And every time she appears nearby Johnny Sins and his wife Kissa Sins, you know there will be a lot of fun. Their hardcore actions are legendary! Veronica Rodriguez has a skinny body and small tits, and you can watch her fucking hard in Nubiles Porn movies, in lesbian videos for WebYoung, or in ExxxtraSmall sex action where she'd got real troubles to fit that huge dick inside her tight wet pussy. She is awesome, and the list of the hottest Latina pornstars wouldn't be complete without her name.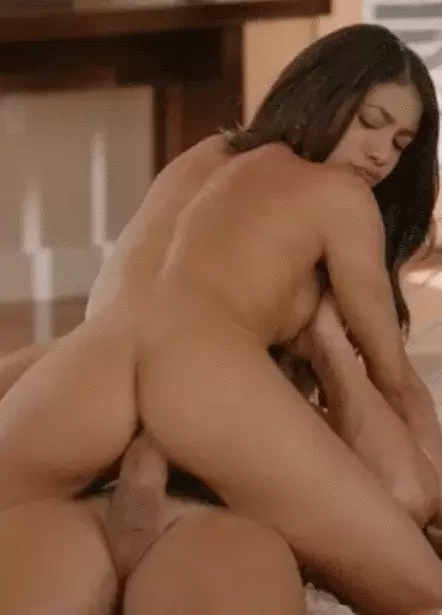 #3 LaSirena69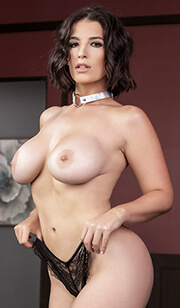 It's a short path from studying porn to shooting porn. Exactly this way has chosen LaSirena69, the next girl we are about to introduce to you. She studied the work of Japanese geishas, and maybe that's the reason why she decided to move to Miami and start a professional career in the adult entertainment industry. Antonella Alonso was born in Caracas in Venezuela in 1990, and when she was 25, she emigrated to the USA. She tried several jobs before she made the most important decision of her life. She was ready to knock on the door of the porn industry.
And today, we can watch her in tens of hardcore porn scenes. From anal sex action for the TrueAnal production to rough sex scene for RawAttack to Virtual Reality porn in BaDoinkVR movie. Just like most of the Latina pornstars, we can admire her huge fake tits and amazing ass. She's got a piercing in her left nipple to show you she is a real bad girl. You can know her also by the name Antonella La Sirena, and you can expect she will be loud in bed when she chose such a name. You should also visit LaSirena69 Instagram profile, where she is very active and usually posts pictures of her mesmerizing body. Almost on the top, LaSirena69, one of the hottest porn stars!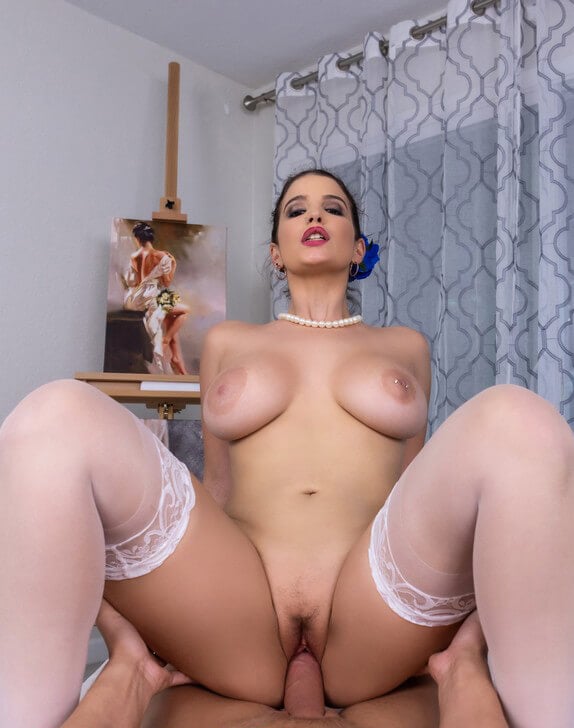 #2 Autumn Falls - Top Big Tits Latina Teen Pornstar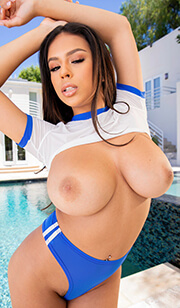 The youngest Latina girl on our list, but already an experienced pornstar who has no problem fitting the biggest cocks in her every hole! Autumn Falls is 20 years old, and according to her fucking skills, she has a bright future in the porn industry ahead of her. And we believe she will soon become a real legend among the pornstars with the biggest tits. She's got everything a woman needs to be successful in the adult entertainment industry. We can't take our eyes off her perfect natural big boobs. She was even named the Top Big Tits Performer at Pornhub Awards 2020. And when she's fucked from behind, that huge ass will make you cum in seconds! That's how sexy this hot teen is!
She was born in 2000 in Costa Rica, and she soon knew what she is about to do when she is 18. Yep, right after her birthday, she decided to shoot porn for the biggest porn productions. In 2020, she got her first big award at the XBIZ Awards for the Best New Starlet. You can watch her performances in a hardcore porn movie for POVD, in a lesbian scene with her stepmom in MommysGirl scene, or in the ultimate Lubed porn video, where Autumn squirts like a fountain! Squirting is one of her favorite hobbies. And that's another reason why Autumn Falls is one of the best Latina pornstars!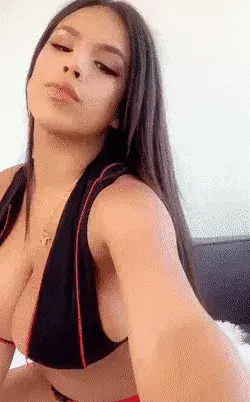 #1 Gina Valentina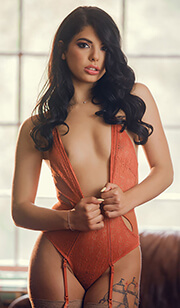 The hottest Brazilian girl, the hottest Latina pornstar! Please welcome, Gina Valentina! Look her in the eyes, and you will fall in love with her immediately. You don't even have to see her perfect skinny body, beautiful small tits, and amazing tiny ass. If you add a huge passion for big cocks and wild sex actions, you get an irresistible girl who will always make your day better. Her gorgeous body got her also on our list of the hottest skinny and petite pornstars. Gina was born in 1997, and the decision to become a part of the porn industry came when she was 19 years old. Now she is 24, but she still looks like your younger stepsister, who you would fuck all day and night long.
She was nominated for several AVN and XBIZ awards, but she had to wait until 2020 when she won the XBIZ Award for the best Virtual Reality Sex Scene. You can watch her in hundreds of hardcore porn movies for the best porn productions. She starred as the dream stepsister in the SisLovesMe scene, she was destroyed by her BFF's dad in OutOfTheFamily movie, and Gina also enjoyed bondage and hardcore sex action in the unique BubblegumDungeon series from Adult Time. The girl from Rio de Janeiro definitely deserves the first place among the best Latina pornstars!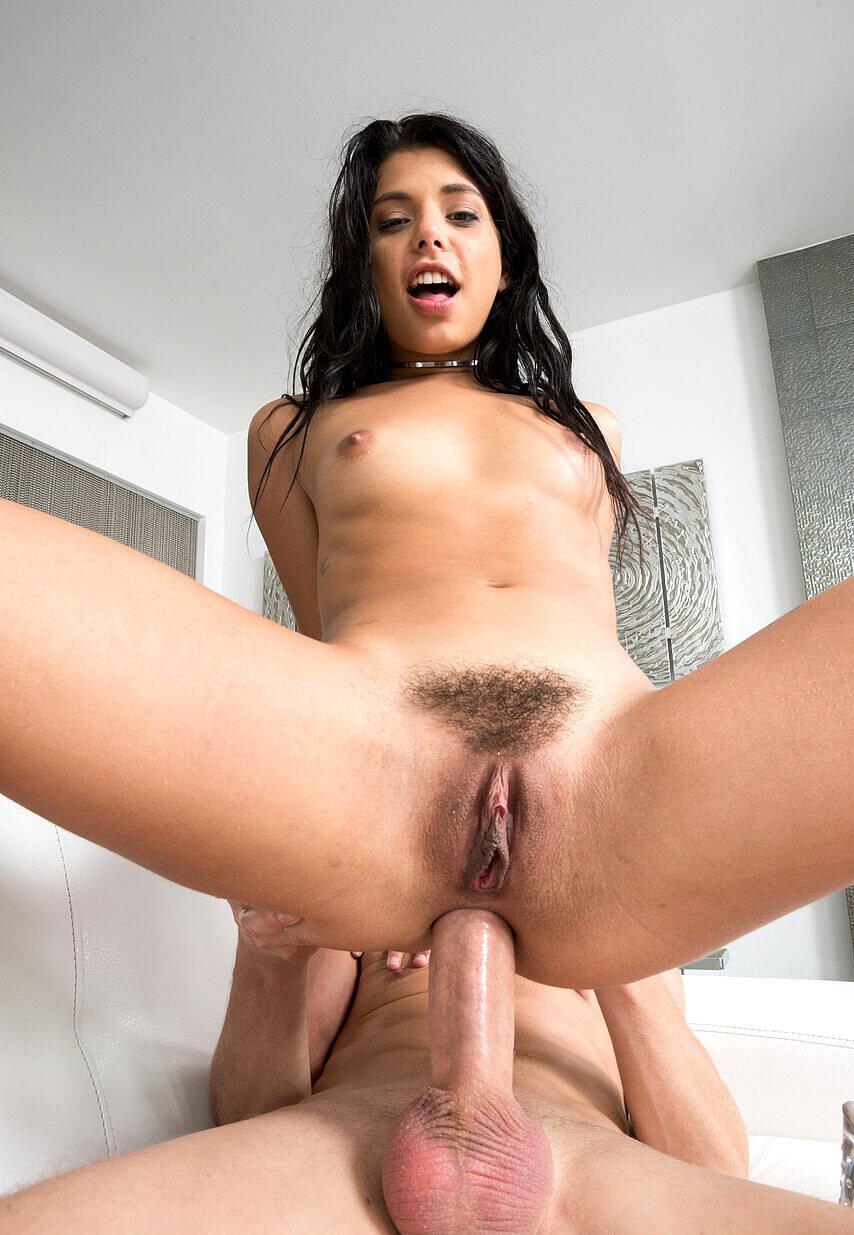 Hall of Fame - The Hottest Latina Pornstar - Emily Willis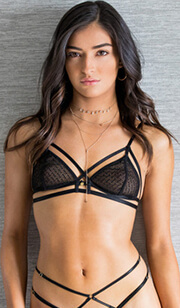 Don't worry, we haven't forgotten probably the most successful pornstar of Latino descent. But she deserves a special place. Here comes Emily Willis, the Argentinian bombshell who is always ready to take some huge cock in her tiny ass. Even though no one is sure where she was born, when you look at her beautiful tanned body and dark eyes, you know her parents have something to do with Latin America. And when you look at her passionate porn movies, you know she is going to be your person of interest for a few next minutes, hours, or days.
Emily is already an experienced pornstar, but she is still only 22 years old! She is the perfect stepdaughter every man dreams of. And if you are looking for someone who is able to fit a big black cock in a butthole from any position, she is the right girl. She has won several AVN and XBIZ awards, and in 2021, she even climbed to the top! Emily Willis was named the Female Performer of the Year 2021! She is a real anal queen, but she also never refuses a lesbian action with other lesbian pornstars. Just like you can see in a Vixen movie where she enjoys the wet pussies of Alina Lopez and Kenzie Ann. The stunning Emily Willis is joining the Latina Hall of Fame!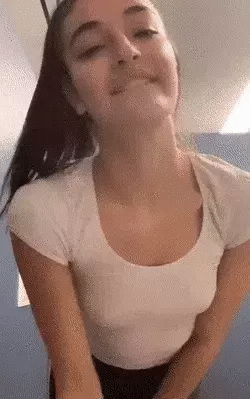 Where do the hottest Latina pornstars come from?
Latina girls belong among the most beautiful women in the world overall. But do you know where most of them come from? In our list of the hottest pornstars, we have 4 Mexican girls, 2 ladies from Brazil, Colombia, and Venezuela, and one girl from Peru, Costa Rica and Cuba. But you know, it's always hard for such girls to become real porn stars. They have to move to the USA to be close to the best porn productions, and it's a pretty uncertain journey. Not all of them make it to the adult entertainment industry. And many of them are still in Latin America waiting for their chance. You can find the hottest Latino amateurs on the best Latina porn sites. We will watch all of them closely, and we will look forward to bringing you another list of the best pornstars in the future!
WHAT NOW?
We have more! Check our other lists of the hottest pornstars: