In earlier times, it was a rule that successful pornstar must have huge tits. Since that time, much has changed. But there are still women who love to amaze us not only with their fucking skills but also with their massive boobs bouncing up and down while riding some horny dick. And today, we will look at the biggest tits in porn and their owners in detail. In our list of the biggest boobs, you can find huge natural tits as well as big fake boobs and massive breasts of all sizes and shapes. And you know they are ready for giving a perfect titjob or as a target for fresh cumshots. The back pain must be real for these ladies. But they know how to make us happy, and they don't stop until their perfect boobs get the attention they deserve. Let's see who the pornstars with the Top 15 biggest tits in porn are!
Pornstars with the biggest tits in porn history
There are hundreds of women with big boobs who would deserve a place in our list of the biggest tits. But we focused on still active pornstars who you can see in numbers of porn movies to fully enjoy their huge breasts. You can find among them horny teens, busty MILFs, ebony porn stars, or even Asian girl who still hasn't find a way to the western porn industry. But we have to mention one more name you won't find in the list. The woman with the biggest tits in the world – Beshine. She is the only woman alive with Z cup boobs, and it's simply extreme! But now, it's time to reveal the fifteen pornstars with the biggest boobs.
List of the pornstars with the biggest tits (click name to see more details)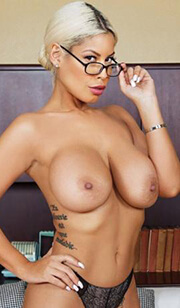 From Catholic school to porn. From Spain to Las Vegas. That's the life journey of Luz Abreu. Better known as Bridgette B, the tanned busty pornstar who always finds a way to some huge cock. She doesn't even need to look for it. Because her husband, Markus Dupree, another famous porn actor, is always by her side to satisfy all her needs. She started her porn career as a shy young lady in 2007, and after almost fifteen years, she takes the roles of busty MILF teachers seducing her horny students in Pure Taboo porn movies. Now, she is 38 and still full of energy, just like we are used to from Spanish girls.
After two years of shooting porn, she decided that her tits needed an enhancement. You would say there was no reason for it because her C cup boobs were big enough. But DDD sounded better. After ten years, she underwent second breast surgery to lift her breast. Now she is proud of her 32F tits, and we are glad we can have her on our list of the pornstars with the biggest tits. You can watch those big boobs in action in hardcore Analized movies, in lesbian stepmom scenes for Mommys Girl, or in Virtual Reality in VR Bangers. The stunning busty MILF Bridgette B is starting our countdown!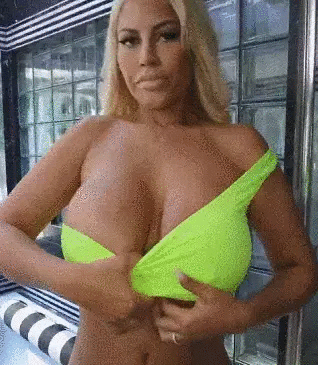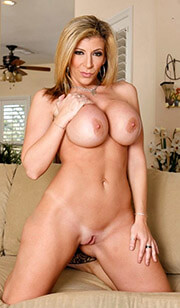 You know you are famous when Barack Obama follows you on Twitter. Not many people can say this, but Sara Jay can. She is our next pornstar on the list of the biggest tits in porn, and she definitely deserves this place. Not only because of her huge boobs but also because of her long and rich career in the porn industry. Sara is another MILF who started her porn career when she was a young lady and still doesn't have enough. It was in 2001 when she first opened the door of adult entertainment, and she hasn't stopped since.
Immediately after she decided to do porn, she enhanced her 36C boobs to size 36E. After twelve years, she decided to undergo another surgery, but only to make the tits look better. The size remained to be 36E. To see her huge fake tits in action, you can watch her stepmom scenes in several BangBros movies, where she proves she is the ultimate MILF pornstar or in JerkMate videos. In 2017, Sara Jay was inducted into the AVN Hall of Fame, and we still believe we will have the opportunity to see her in many new videos!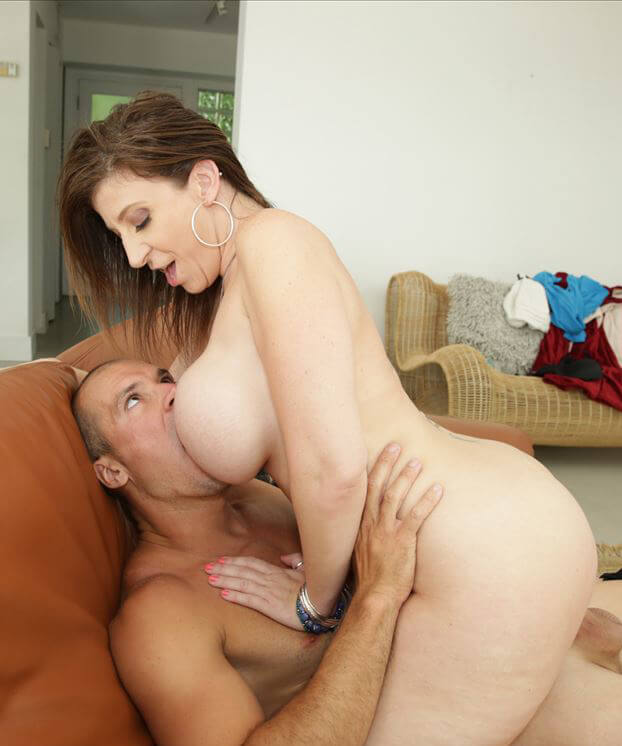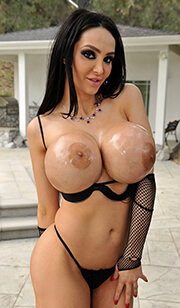 When one breast surgery isn't enough, take four more. But let's start at the beginning of a beautiful porn career of a busty pornstar Amy Anderssen. It was probably predestined she would become a professional porn actress. Although she lost her virginity pretty late, when she was 20, she immediately knew she needed more sex in her life. How quickly can you turn from a virgin to a pornstar? She starred in the first porn movie, and it was the third time she ever had sex! It's hard to believe it, but that just sums up how wild this brunette is.
When you look at Amy's perfect body, the first thing you notice is definitely her extremely massive boobs. And you will stare at them the whole time no matter what. She went from natural tits to CC boobs in the first surgery, and after four more enhancements, she stopped at 34I cup size. You can look at those huge tits in an Evil Angel movie where she gets fucked by one of the biggest dicks in porn, or in the 21 Sextury scene where her big boobs take all the attention. Amy Anderssen is now 36 years old but still belongs among the hottest pornstars with the biggest tits!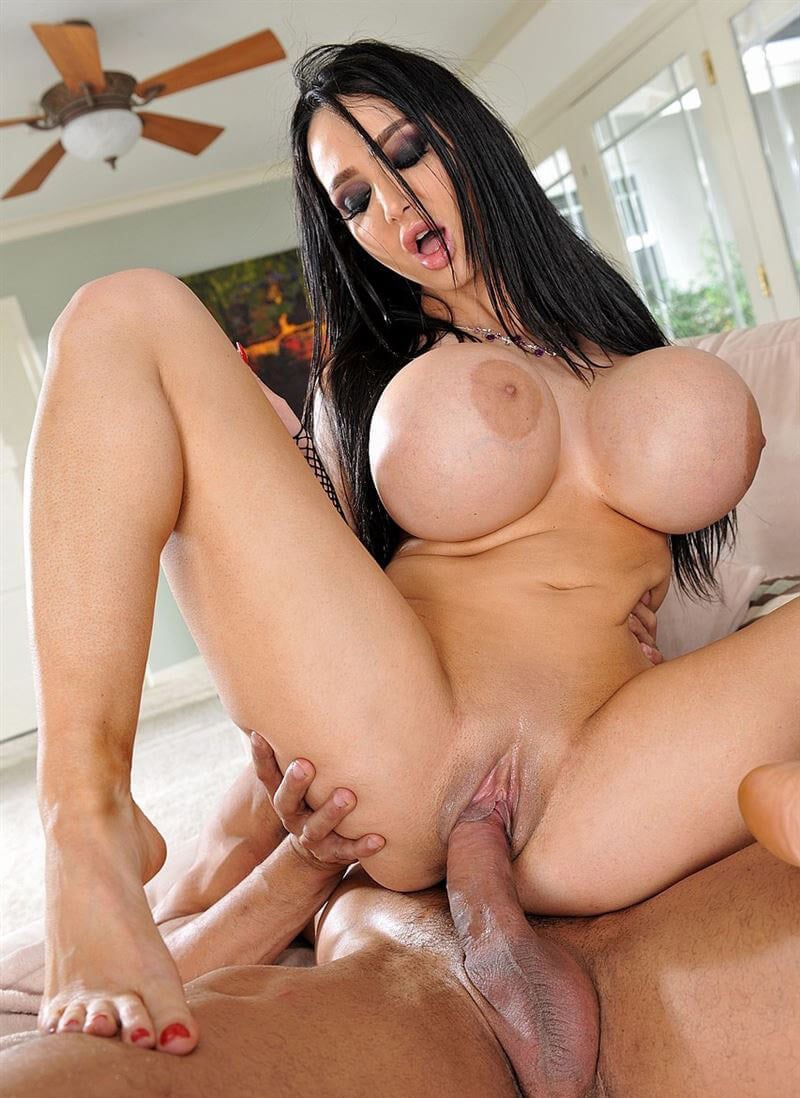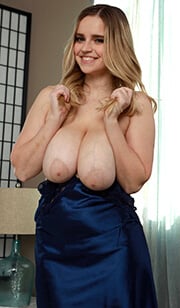 We promised not only enhanced tits but also big natural boobs. And that's why our next girl on the list of the biggest tits in porn is Codi Vore. The young blonde pornstar who has all the prerequisites to be one of your favorite models. She knew she had to use her massive breast to become famous. And that's the reason she started in the early twenties her webcam career. She was quite successful, but she wanted more. More attention, more people admiring her amazing tits, and more dicks penetrating her horny pussy. So she entered the hardcore porn scene and soon became a real porn star.
Although her tits are not so firm, you wouldn't refuse her offer to put your dick in between them. She is a real titjob professional, and she would make you cum in seconds. She also loves to play with other busty women in lesbian actions or with huge cocks in the kitchen, just like in the Reality Kings movie. Codi Vore is now 26, and her breast size is 40L. That's all you need to know about this curvy, busty blonde before you see her big natural tits in action. But more huge tits are incoming!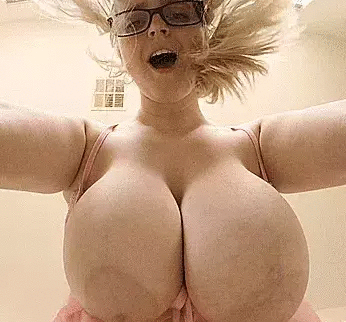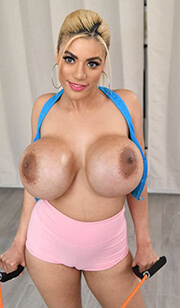 Go big or go home! That's the motto of our next busty lady, who decided to make her tits reeaally huge. Her name is Amber Alena, and you will simply recognize her by her giant boobs. They are so big she can't even fit them in a bra. There is not much information about this busty pornstar because she is still quite new in the porn business. And we hope she will be more active in the future so we can watch her oversized tits in more movies. Until then, you can also watch her TikTok profile with several not so adult videos.
If you still don't recognize this chick, now you probably will. Because Amber Alena is the girl from Brazzers advert who desperately wants her training instructor's big cock. And, of course, she will get it in a full hardcore porn movie. She also loves to show her big fake boobs on the webcam. Amber underwent three augmentations in total, which made her natural B cups turn into 36N boobs. That's quite a huge change, and she doesn't plan another enhancement. Never mind, she still has huge tits that get her into our list of the biggest tits in porn!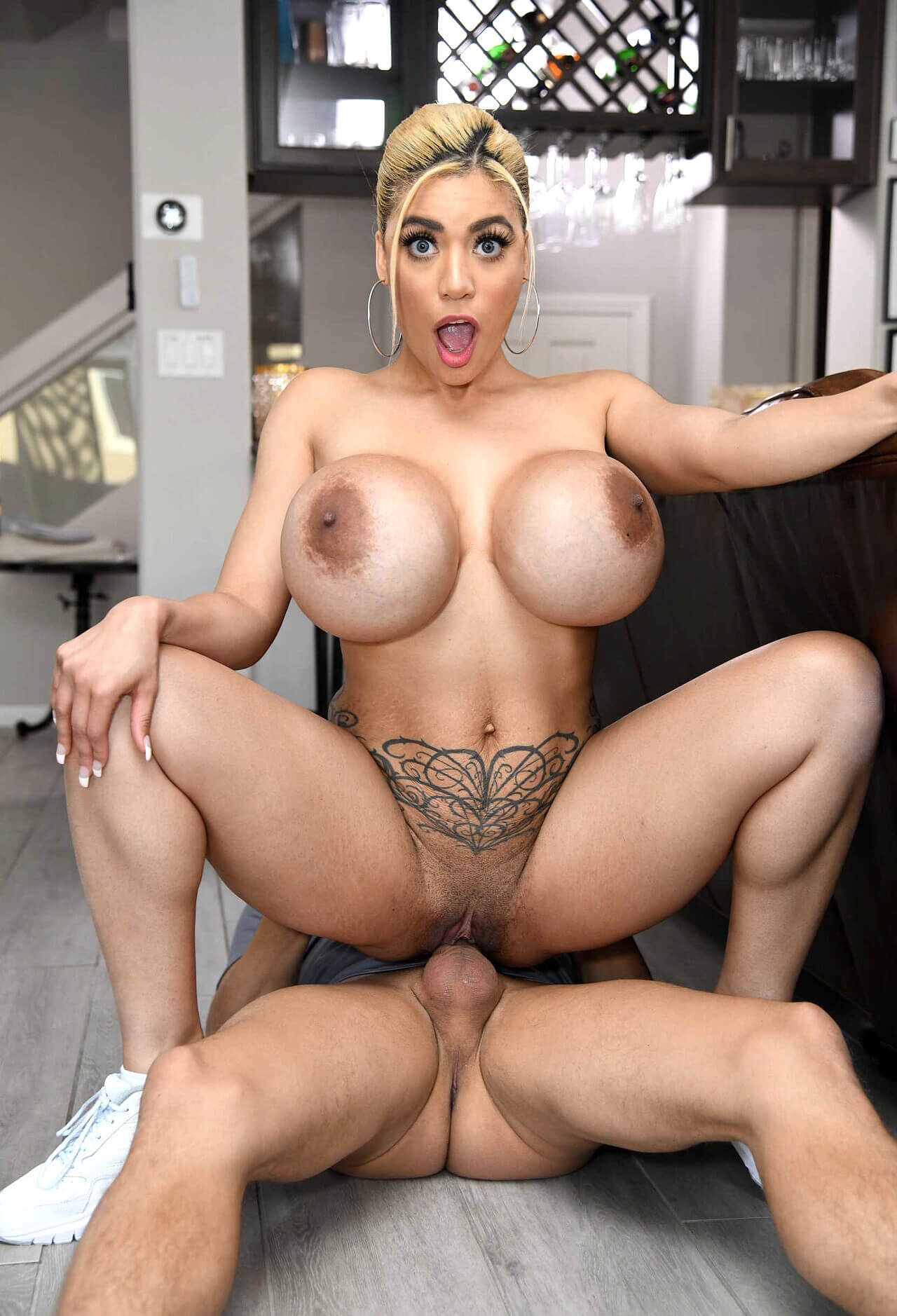 #10 Lucie Wilde aka Busty Buffy the Czech pornstar with the biggest tits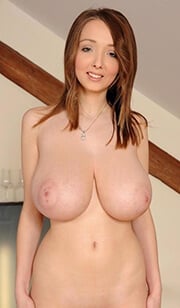 Do you know Buffy the Vampire Slayer? Alright. She's not our next girl. But do you know Busty Buffy? You should. Because she belongs among the top 10 pornstars with the biggest tits! You can know her by the name Lucie Wilde, and you will recognize her by incredibly huge natural tits. We know we said we focused on still active pornstars. But we had to make an exception because without Lucie, the list wouldn't be complete. Maybe it's because we love beautiful Czech girls, or probably it's because you don't see boobs like hers every day.
Busty Buffy was born in 1996 in Prague, and when she realized her tits were extraordinary, soon after her 18th birthday, she decided to join the porn industry. That was the best decision she could make. Her tits were 34L sized, and she didn't have a competition among amateur porn actresses. But the size is now past because she got a breast reduction after her pregnancy, so now her tits are "only" 32F. But you can still enjoy her original boobs in AnalVids porn movies where she got double penetrated on a couch. This is Lucie Wilde, the Czech pornstar with the biggest tits!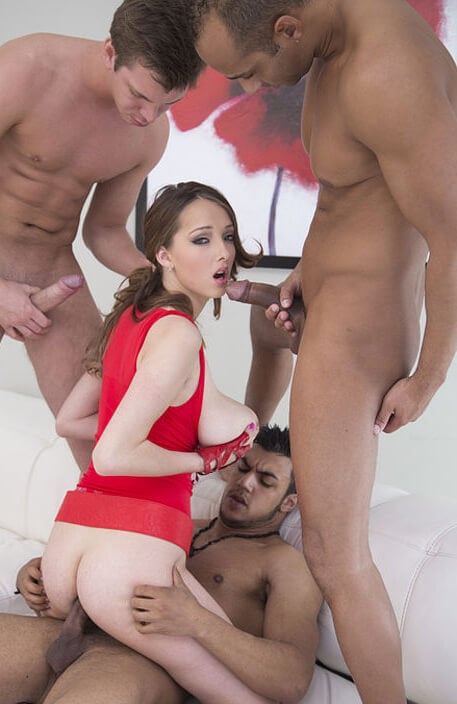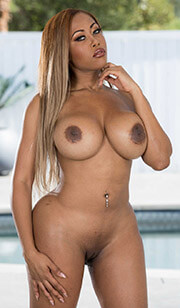 She is called queen, she is called Goddess, and you can find her by the name Moriah Mills. One of the hottest ebony pornstars who also made it to our list of the biggest tits in porn. And when you look at her big fake boobs, you know she deserves the place here. She started performing in the adult industry pretty late when she was 26 years old, but since that time, she gained a lot of fans of her amazing body. She has not only stunning huge tits but also her big ass is something you will notice while watching her hardcore porn movies. And she definitely is also one of the hottest ebony pornstars.
Moriah is now 30 and still has a lot to show. Her Cam Soda videos are legendary! She walks through the city in a t-shirt without a bra, her tits are almost fully visible, and it's only a matter of time before someone will notice. But it takes just a few clicks to see her fully naked and oiled, ready for some big white cock. Her enhanced tits are 34F size, and they fit perfectly to her thick body. She loves to be part of any sex scene that includes a huge dick prepared to pound her wet pussy in all positions. And that's also a reason why Moriah Mills is one of our fifteen pornstars with the biggest boobs in porn.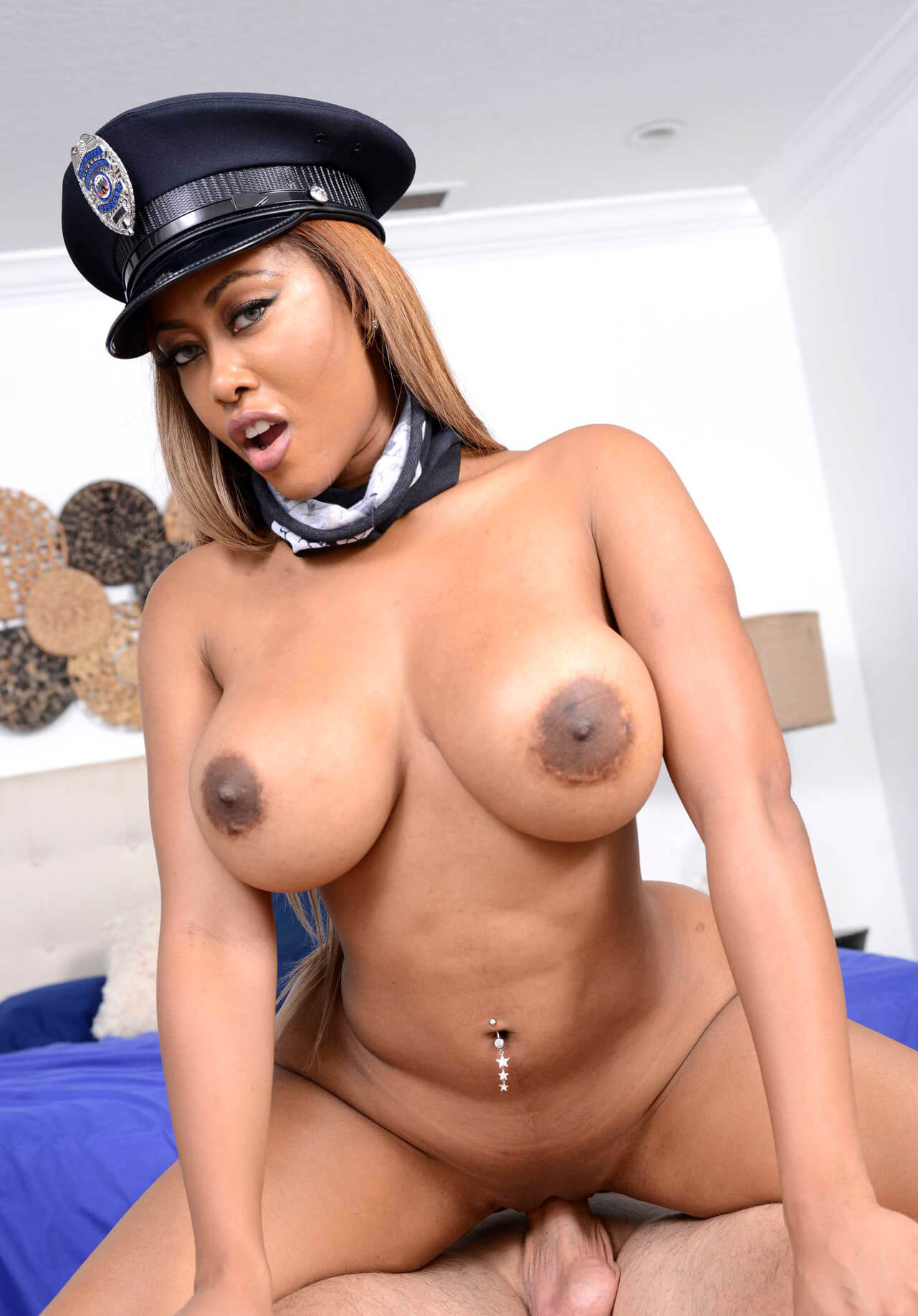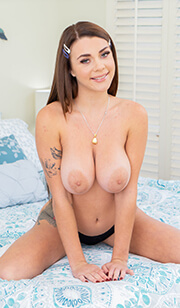 Busty teen alert! A young blonde girl with a perfect tattooed body is the right choice for our list of the best pornstars with the biggest tits. We are talking about Gabbie Carter, who is totally hot as hell. You don't need to spend a lot of time watching her in action to fall in love with her. When you see her huge natural tits jumping up and down while she's riding some big cock, you know you need to see more. And she gives you more. Even though she's only 21, she is already an experienced porn star who never says no to any hardcore action.
Once she enjoys a hot anal threesome with LaSirena for Tushy, then she lets a big black cock destroy her tight cunt in a Blacked movie, and then she jumps on a dick in a POVD scene. She is the ideal stepsister every man dreams of. She's young, she's cute, and she loves to fuck all day long. And it's always a good day when you wake up next to those big boobs. They are all-natural, and their size is 32E. And they are waiting just for you in more than a hundred porn scenes! Anyway, the beautiful model Gabbie Carter announced in 2020 she's retiring from the porn industry. Will she come back?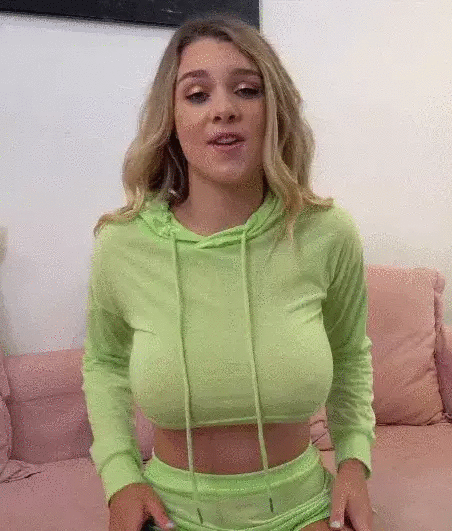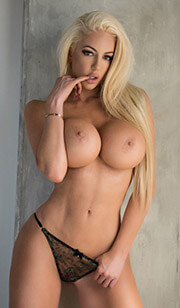 When Brazzers decides to sign a contract with someone, you know she must be special. And our next girl is, without any doubt, special. Nicolette Shea is here to deliver her huge fake tits together with a lot of passion for big dicks. When you hear someone say hot blonde with big fake boobs, she should be the first one that comes to your mind. She gained fame in 2011 when she was named the Playboy's Cybergirl of the month, but she hadn't had any porn experience at that time. She was just a girl with a perfect body and huge breasts.
But after six years, everything has changed. The Brazzers came with an offer she couldn't refuse, and since that time, Nicolette has appeared in tens of hardcore porn movies. It would be a shame if we wouldn't be able to watch her 36G tits in action. We have to mention her cowgirl scene with the legend Johnny Sins, which is definitely worth watching. And you also shouldn't miss her lesbian action with Piper Perri, where she has no trouble fitting a whole fist in her wet pussy. The ultimate busty blonde Nicolette Shea is one of the hottest pornstars with the biggest tits in porn!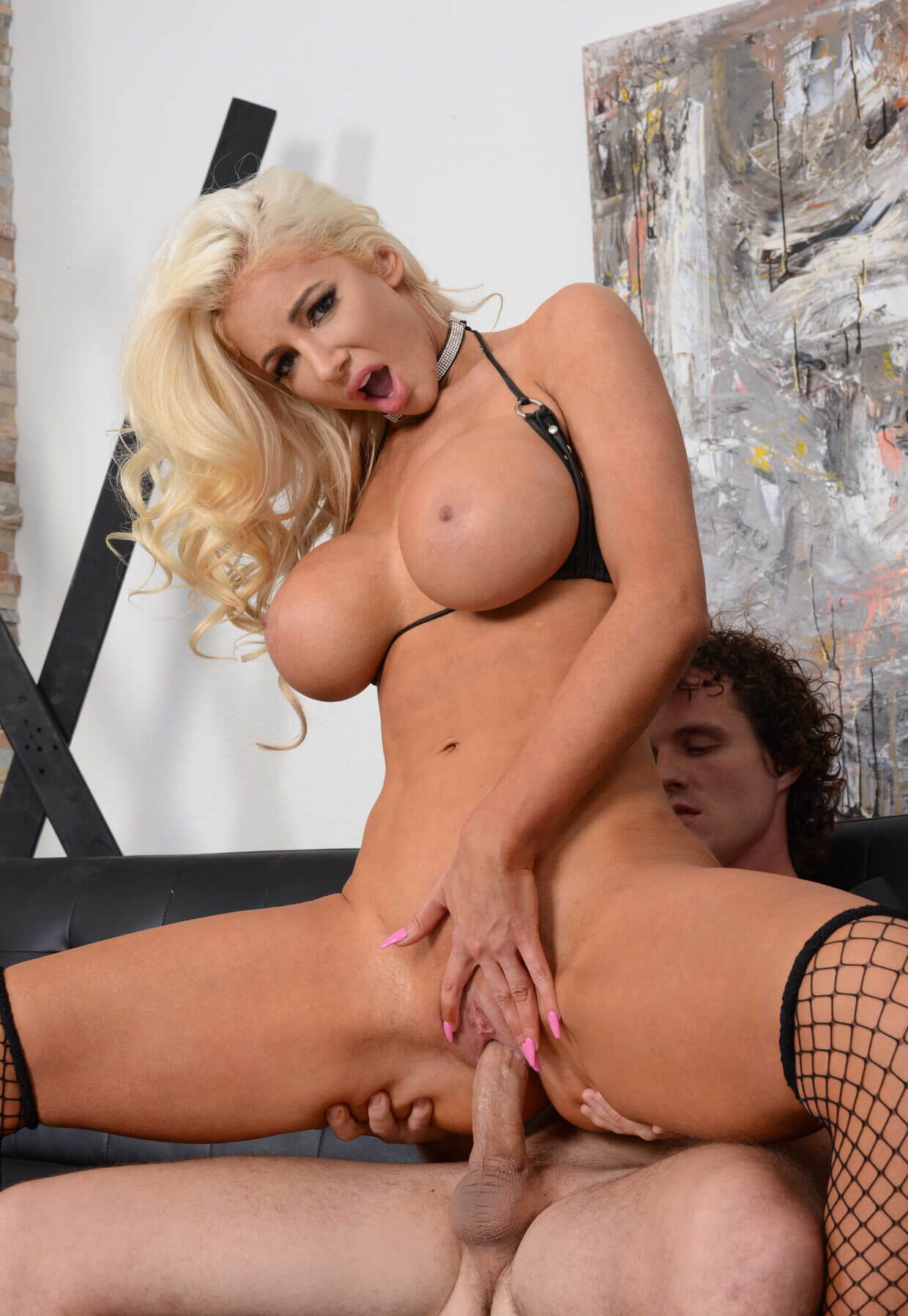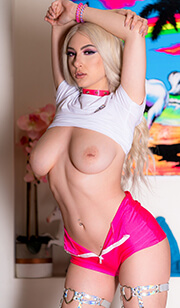 Another busty blonde found her way to our list! She came like a comet in 2019, and since that time, she has been unstoppable. Let us introduce to you the young beauty Skylar Vox, whose big natural tits will simply blow your mind. Maybe they are not so firm, but they definitely deserve the attention when Skylar gets pounded by a real big black cock. She started with porn when she was 19 years old, and it was quite easy for her to become famous. Not only thanks to her amazing boobs but also because of her passion for hardcore sex.
Skylar Vox was even named the most popular female newcomer at Pornhub Awards 2020. And we can't say she didn't deserve it. Moreover, it was quite expected because she quickly became a girl every big porn production wanted to have in their movies. So now we have plenty of opportunities to watch her 34E natural tits in action. We can name her scene for Vixen, wild movies for Team Skeet or her stepsister time in Sis Loves Me video. The busty teen Skylar Vox is always ready to surprise us with her huge natural boobs in a new picture anytime, be ready!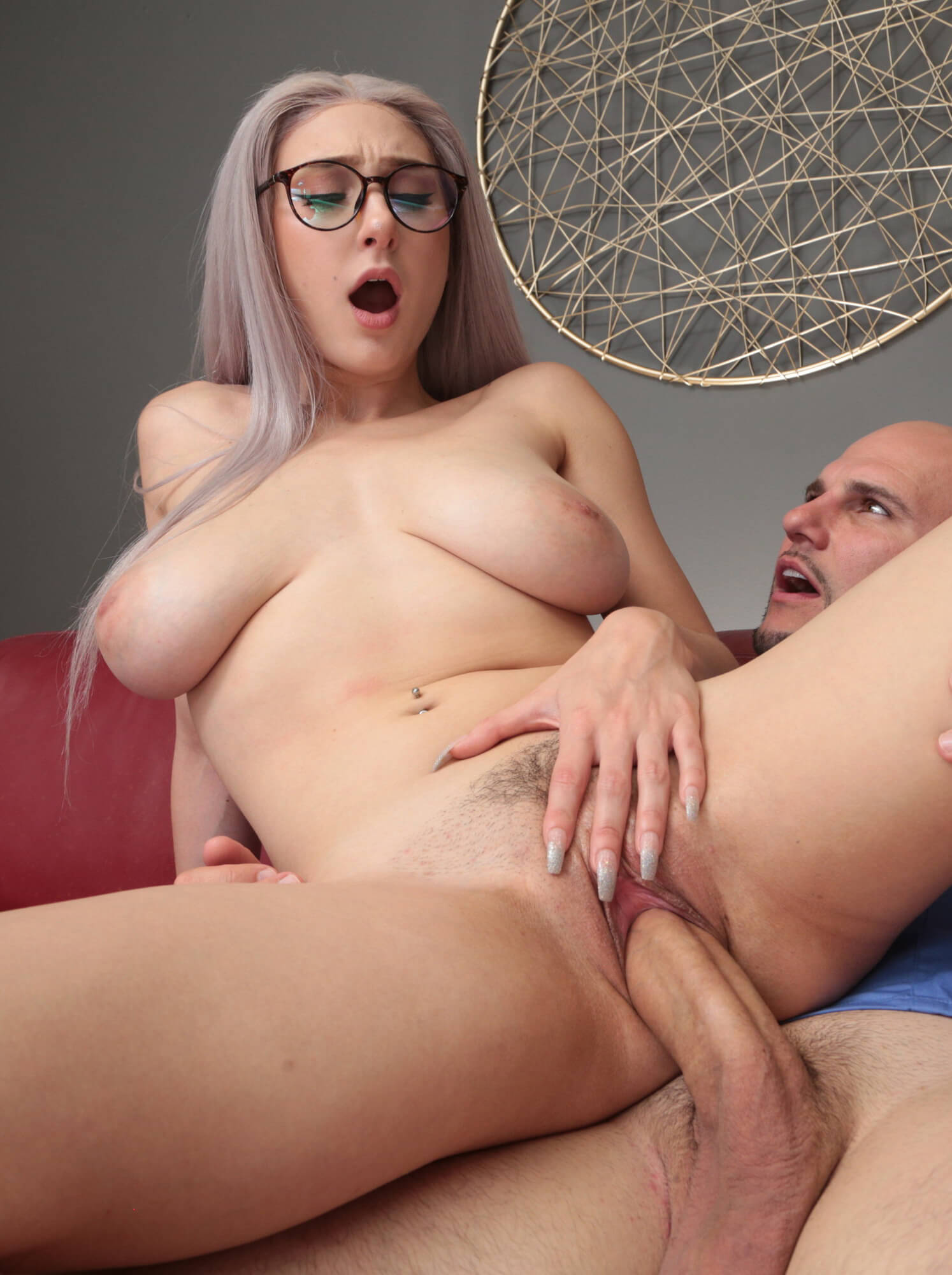 #5 Autumn Falls - Top Big Tits Performer of 2020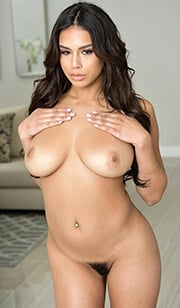 Introducing the top 5 pornstars with the biggest tits in porn! And the number five belongs to a Pornhub Top Big Tits Performer of 2020 – Autumn Falls! She's definitely one of the hottest pornstars in general. But her huge natural boobs are something extraordinary. You wouldn't guess she is only 21 years old! She started with porn when she was 19, and since that time, she has appeared in more than a hundred porn movies. Although she was born in New York, her mom comes from Costa Rica and that's why she has a place also on the list of the hottest Latina pornstars.
Autumn is ready for any action that includes a huge cock in her wet pussy or another lesbian girl taking care of her massive tits. You can watch her being destroyed in Wicked movie, in the wild scene for True Amateurs, or as a hot stepsister in Family Strokes action. In all these movies, you will be able to admire her 32G natural boobs as well as her thrilling sucking skills. And when there is an opportunity, she is ready to squirt all over the place. Be prepared for a wild ride because the busty Latina teen Autumn Falls is coming!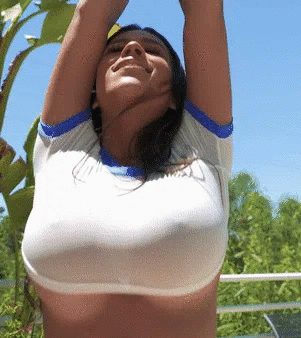 #4 Ava Addams - The hottest MILF with the biggest boobs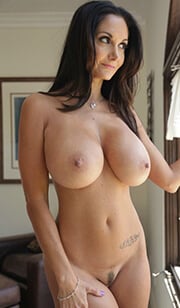 It's time to meet a legend. She is now 40 but still belongs among the hottest pornstars of today. Her name is Ava Addams, and she is the dream stepmom everybody would fuck all night long. Her tits were always big, but after she gave birth to her son, she decided to make them bigger and firmer. So since 2012, we can admire her big fake tits that perfectly fit her beautiful body. We could pick a lot of the hottest MILF pornstars who would definitely deserve a place in our list of the biggest tits in porn. But Ava is special. Maybe it's because those fake boobs look more natural than we are used to from other pornstars.
She has started her porn career as only girl on girl performer, but after some time, she naturally wanted to fuck the huge cocks, she was seeing all around her. She appeared in hundreds of porn movies with every kind of action. From anal threesome with Rocco Siffredi to several hardcore scenes for Spizoo production to many Pure Mature movies where her massive tits play the main role. The size of her enhanced tits is 32F, and they are unmissable! The busty MILF Ava Addams didn't say her last words in the porn industry!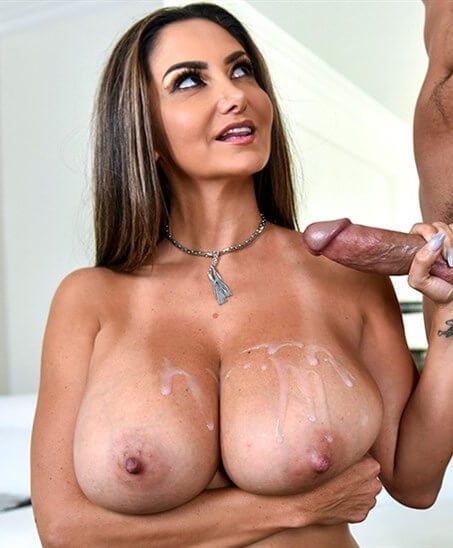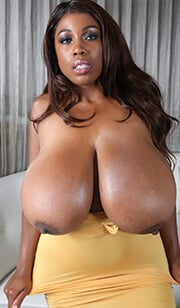 From huge tits to giant boobs! Because it's time to visit Maserati, the busty ebony pornstar whose tits are simply incredible. And they are natural! She said they started growing at a usual age, but they just grew a lot faster. And they grew so much, we can place her among the three pornstars with the biggest tits in the porn industry. She didn't want to be a porn star, but when you've got breast like that, it's probably the best option. Her boyfriend knew it, so they sent together a few pictures of her to several porn productions, and since that time, she belongs among the best thick and curvy pornstars.
Maserati was born in Jamaica, but she had to move to California due to her rising porn career. Today, she is 35 and still loves to show her big natural tits in hardcore porn movies. She even made it to the list of the best thick and curvy pornstars. You can watch her in Evil Angel action where busty BBW meets BBC or in the Devil's Film scene, where she gets what she deserves. And what about the size of her boobs? Believe it or not, her natural tits are 40K! And we can't stop staring at them as they bounce while Maserati is reaching multiple orgasms. This woman is the real ebony legend!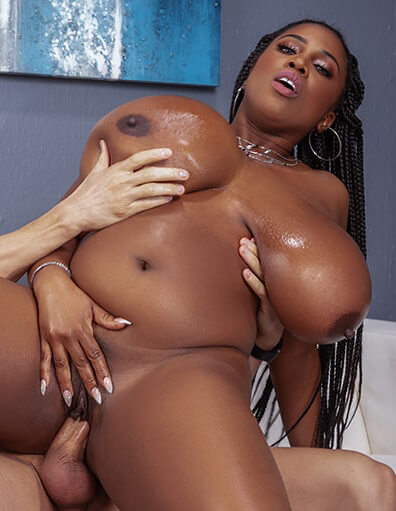 #2 Hitomi Tanaka - Asian pornstar with the biggest tits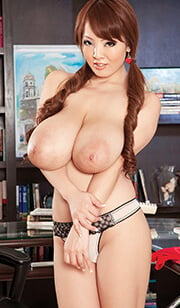 From the ebony legend to Asian pornstar with the biggest tits! How hard is it to find a busty Japanese girl? You could ask JAV producers who will tell you it's almost impossible. But when some lady with huge tits appears, she just has to do porn. And that's also the case of Hitomi Tanaka, the Japanese beauty with enormous boobs! And yes, they are natural, and they are 34O! She looks like a girl from an anime series, but she really is not animated. And she's not a shy girl anymore. And we love every inch of her beautiful body she is willing to show in mesmerizing porn movies.
But it's not easy to find them. Not the boobs. But the movies. Because she still hasn't left Japan so you can't find her shooting porn for western porn productions. That's quite a shame because she belongs among the hottest Asian pornstars. And as you know, Japanese porn is censored. Never mind, you would look only at her huge tits anyway. She even won an AVN fan award for the Most Spectacular Boobs. And that's another reason why we placed Hitomi Tanaka in the second place on the list of the biggest tits in porn!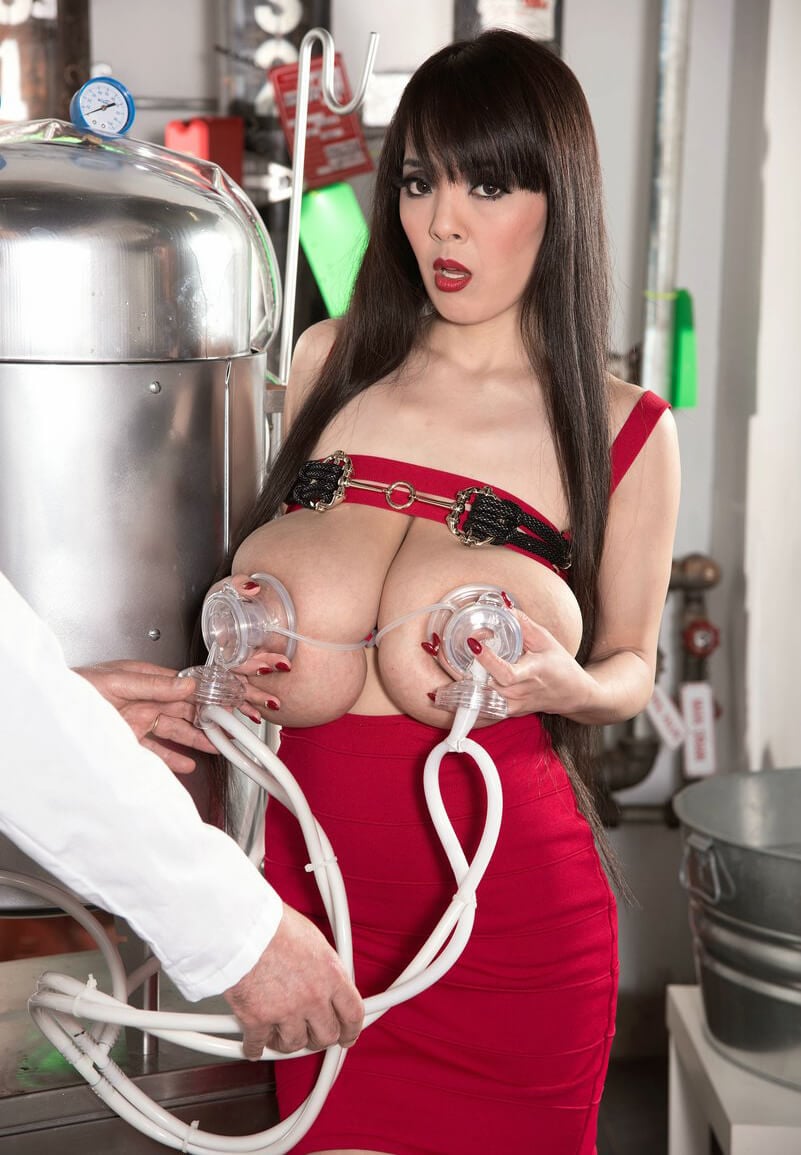 #1 Angela White - The hottest pornstar with the biggest tits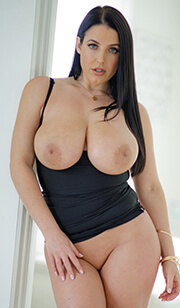 You would say it's hard to beat Hitomi. But there is one more woman who deserves to be named as the hottest pornstar with the biggest tits! And it simply can't be no one else than Angela White. Not only she has amazing big natural boobs, but she is also one of the wildest porn stars in general. She comes from Australia, but she soon moved to the USA to be as close to the porn industry as possible. She started her career when she was 18 years old, and she hasn't stopped since that time. Angela won several awards, and she even was inducted into the AVN Hall of Fame in 2018.
Angela White is the only pornstar who won the AVN Female Performer of the Year award three times in a row. During her 18 years in the adult entertainment industry, she worked for all the famous porn productions. She went from horny teen to busty MILF, and you can admire her fucking skills in several wild Adult Time movies, in anal scenes for True Anal production, or you can meet her in the Virtual Reality in BaDoinkVR scenes. Oh, we almost forgot. The size of her tits is 42H! Angela White is the real busty queen!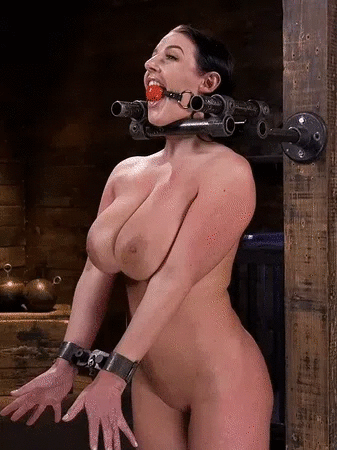 The biggest tits feat. the biggest dicks
What would be these busty women without guys with huge cocks? We don't need to answer this question because we all know their big boobs were made to fit those massive dicks between them. But not a long time ago, we answered another important question – Who has the biggest dick in porn? After you are done with the big tittied ladies, feel free to discover the top 15 male pornstars with the biggest cocks. You find there some famous names and even some surprises!