Big beautiful women are all here, proud of their lovely bodies and always down to some naughty action. We are introducing to you the hottest BBW pornstars of today, together with their pictures, bio, and socials. Many of them have experience with shooting porn for the biggest adult productions. Some of them stay in the amateur sphere to bring us the wildest homemade sex tapes. But all of them have something in common. They have hundreds of thousands of fans all over the world. We picked the most popular BBW pornstars, who break every taboo about chubby women. They are thick, they are fat, but they love to fuck as much as any other horny lady. Let's get ready to admire the best big beautiful women who take over the world of porn!
Best BBW Pornstars of today
You would hardly find any big girl among the most popular pornstars in general. They have their specific audience, and not every studio focuses on working with them. But they get more space every year, and every new video with the sexiest BBW pornstars reaches the success of any other movie. Be ready to get to know some of the legends as well as new faces in the adult industry. You can call them fat, plumper, chubby or thick. And you can be sure they will do anything to change your mind about big sexy women!
List of the best BBW pornstars (click name to see more details)
#21 Bunny De La Cruz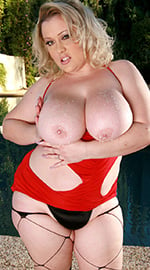 With a huge body comes a taste for big black cocks. That should be the motto of Bunny De La Cruz, the blonde PAWG who loves being penetrated by BBCs. It has been her passion since her career started in 2007, and it could be one of the reasons she joined the adult industry. Her first nickname was Vixen 34JJ, and you probably understand that 34JJ is the size of her massive natural tits! She is a little big woman because her height is only 5′ 2″ (157 cm). And even though she is a real top voluptuous pornstar, she rides those dicks like a petite teen. You can admire her long blonde hair, green eyes and big boobs, or you can notice the tattoo above her clitoris saying, "Taste the rainbow". Bunny usually appears in movies from porn studios focusing on actions with big women, but you can also find her in one MYLF scene called Dangerous Curves. Pretty fitting name.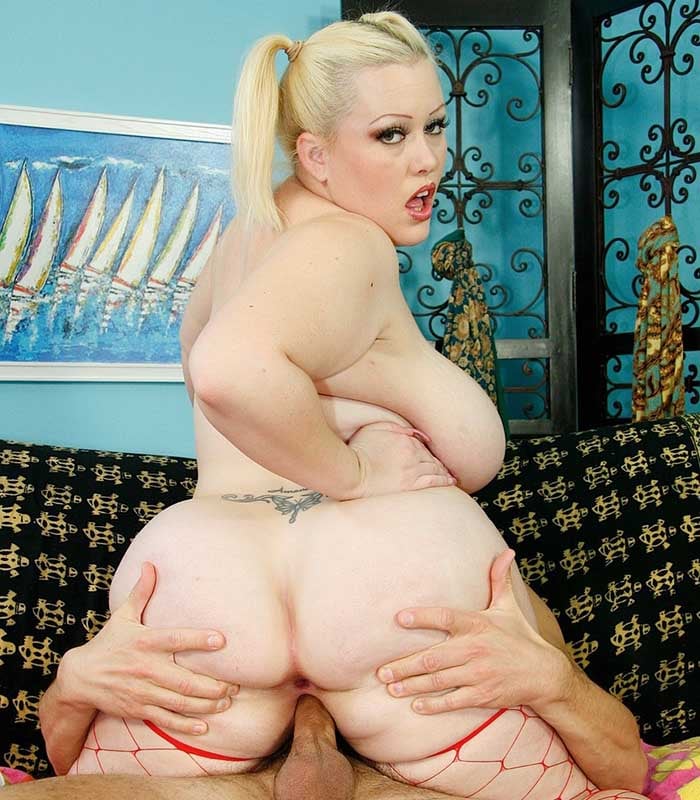 #20 Gwen Adora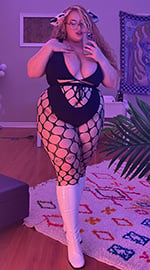 A redhead, chubby amateur pornstar that got the attention thanks to a Netflix document about Pornhub. His name is Gwen Adora, and if you didn't know her before, you sure do now. She is one of the big girls that don't shoot porn for professional porn studios. She rather stays at home in front of her camera and brings her amazing body and huge tits to her viewers. Gwen does all kinds of stuff, such as JOI, solo masturbation or cosplay. But when we dug deeper, we found a video which you can find on Adult Time. It's called "First Time DP Strap-on Threesome", and even though she is not the one who got double penetrated, the look at her as she stuffs the strapon deep inside her lesbian girlfriend's pussy is really worth it!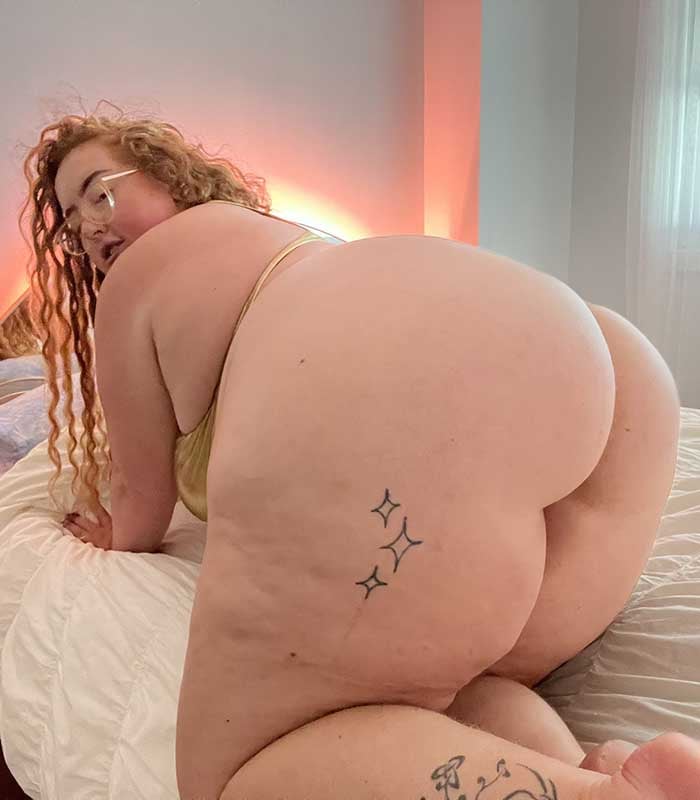 #19 Estella Bathory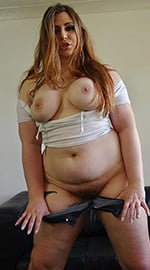 Started as a 22-year-old horny teen, now fucking for the biggest porn productions! This is Estella Bathory, the top European pornstar who never says no to any hardcore fucking. And by hardcore, we mean BBC gangbang, or anal pounding made by another big black cock. She appeared in several Fakehub videos, where she deepthroated one dick after another. And in 2020, she got her first award at the XBIZ Europa Awards for the best lesbian sex scene. Now, she belongs among the hottest BBW pornstars in the world, streams live her adult content, and fucks submissive guys' asses. Yep, femdom is her other hobby, so if you live in London, don't hesitate to contact this wild fat chick.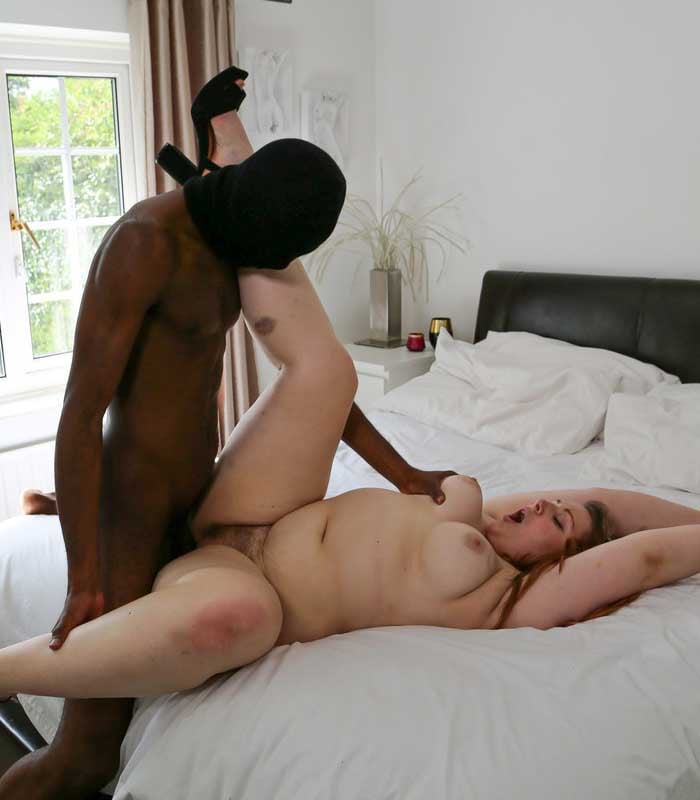 #18 April Flores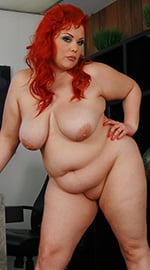 Her first professional scene was with the legendary Belladonna in 2006. And now, she is still active, and as you could assume, she turned into a horny MILF! April Flores is an amazing Latina pornstar who always finds time to satisfy her lesbian girlfriends. She says she is a fat girl, and we really can't argue about that. In 2014 and 2015, she was named the best chubby performer of the year by the almighty AVN, and that already means something. When she's not fucking on stage, she plays the mom's role of the best teen pornstars for TeamSkeet or shows off her massive tits in public. Her red-colored hair is unnoticeable, so every time you run into a sexy fat pornstar with red hair, it will probably be the one and only April Flores!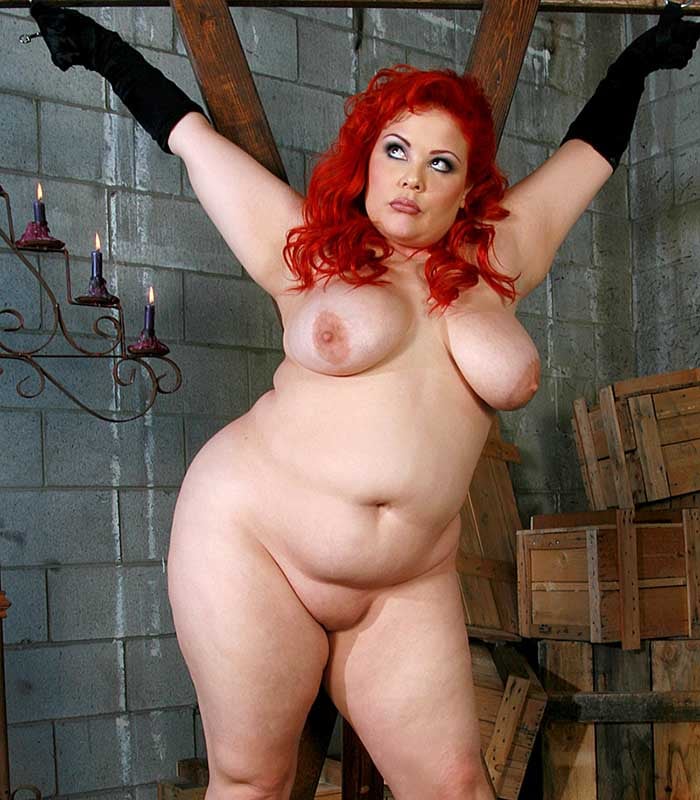 #17 Bella Bendz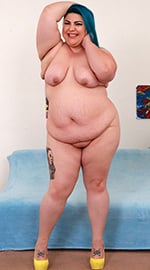 This plus-size porn sweetheart has not been shooting porn for big productions for a few years now but still creates adult content for her private sites. Her name is Bella Bendz, and there are not many cock-hungrier sluts than she is. She doesn't have massive tits as we are used to when watching other best chubby pornstars. But she definitely has a wet cunt that she loves to stuff with big dicks. She started her porn career when she was 22 and still keeps entertaining us with unleashed anal sex and sloppy deepthroats. Bella Bendz porn videos are so hot, she was even nominated several times for the best BBW performer of the year award but never succeeded. Today, we can watch her in the company of other big lesbian pornstars in homemade sex tapes where her fat ass appears all over the screen!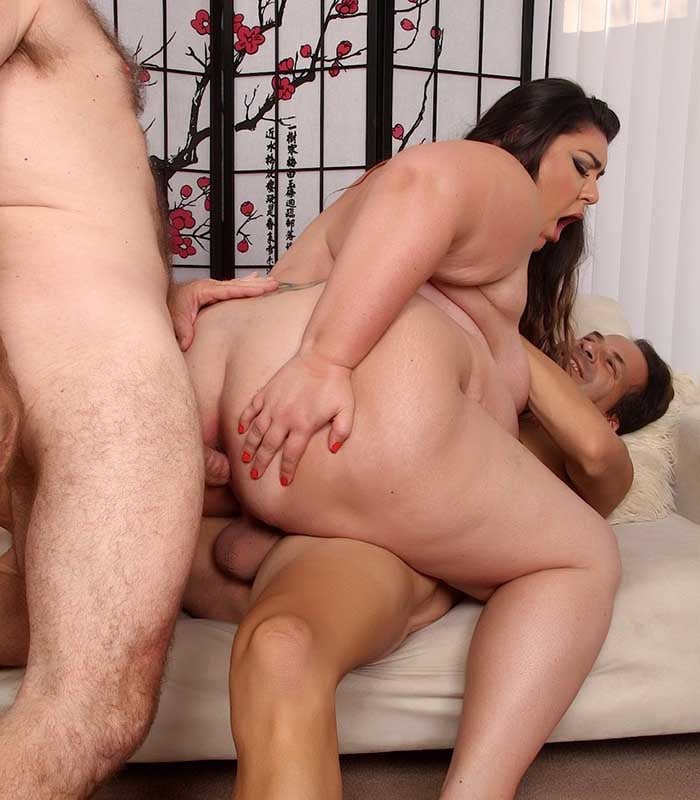 #16 Lovely Lilith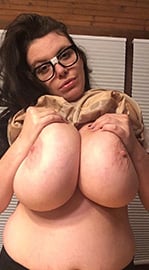 When we made a list of the pornstars with the biggest tits, we should probably give this lady a chance. This is Lovely Lilith, a stunning big girl with giant natural tits! Of course, those boobs will be the first thing you notice when looking at some of her amateur porn videos. But her seducing eyes and cute smile will make you enjoy the view even more. Her tits have the size of 48N! You hear it right. These are some enormous milkers. Even though we don't have a chance to see this brunette slut in professional porn scenes, we get enough content on her private sites. All the clips usually focus on the tits, but sometimes you get to see Lovely Lilith masturbate on camera. The dreams come true with this natural bombshell!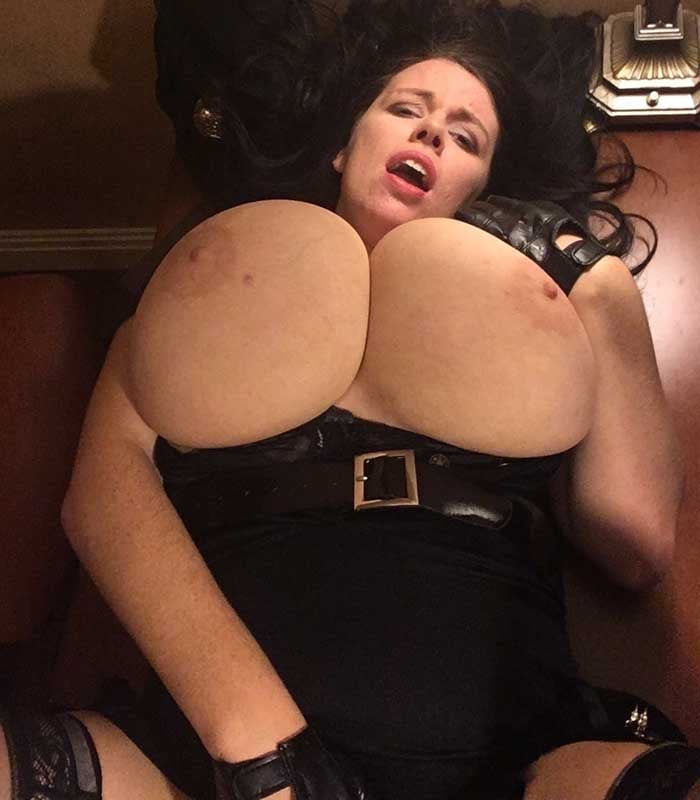 #15 Samantha 38G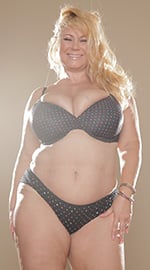 You know what the number in her nickname is. Yep, this is the size of her tits! Samantha 38G is another top BBW pornstar with massive tits who loves to show off her big body together with huge cocks. She is now a horny MILF pornstar, so the number 38 is now a little bit bigger. But that doesn't change the fact she still brings her fans to orgasms with her epic clips where she often appears in the company of other fattest pornstars. We could talk about her popularity for hours, and when we tell you that in 2019, when Sam 38G celebrated her 50th birthday, she was nominated by the fans for an AVN Award, you know this lady has some amazing fanbase. Are you a part of it?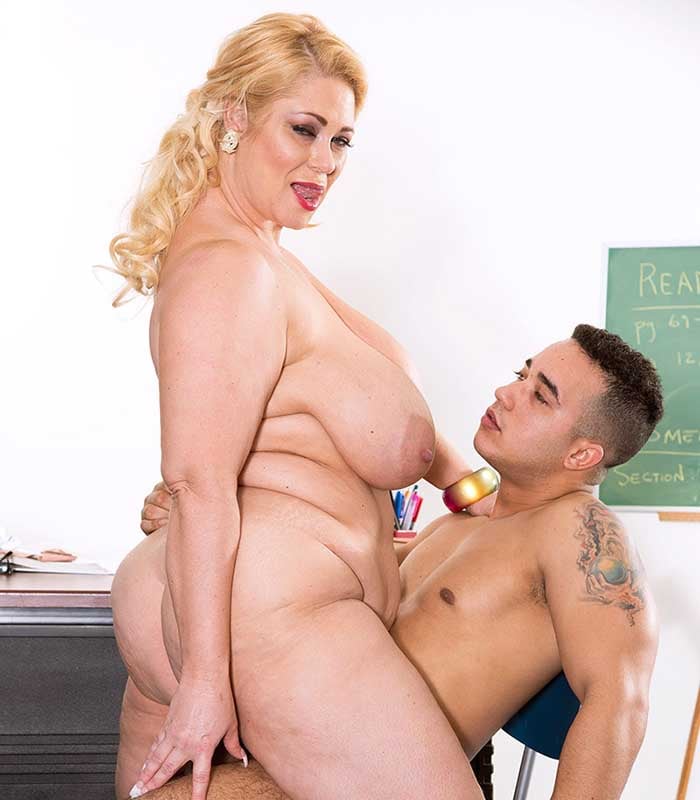 #14 Breana Khalo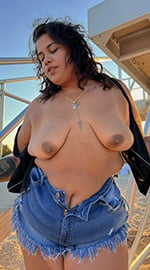 One of the newest faces among the best BBW pornstars. Her name is Breana Khalo, and she was named the best new starlet in 2020 at the BBW Awards show. Even though she started shooting for professional adult productions, she soon changed her mind, and during the covid times, she decided to move to other well-known platforms. Breana is a big girl in general, but when you look at her massive ass, you know you don't need any magnifying glass. That butt is so big you get it all over the screen! She doesn't have big boobs, but that really doesn't matter because all you will take care of is her beautiful smile and that ass. You can watch her even live streaming on Chaturbate, where she is pretty active and where she makes together with her boyfriend stunning wild shows!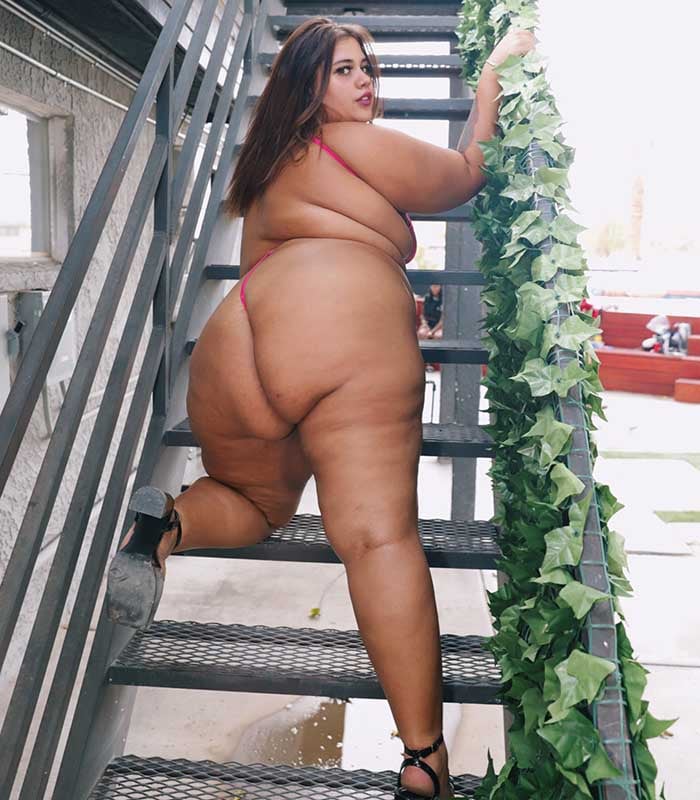 #13 Erin Green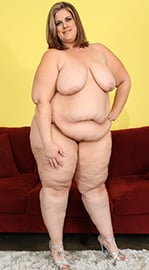 If you love fat girls, you will fall in love with Erin Green. She's the next model on our list of the sexiest BBW pornstars, and you really don't want to appear under her chubby pussy. Yep, we are talking about facesitting and Erin crushing all your dreams. If you are looking for a definition of the word plumper, you don't have to look anymore. Even though she has never made it to big porn studios, she has several free movies worth watching made for smaller productions. She is now more of an influencer than a real pornstar. But she still keeps her OnlyFans page live with her erotic content. She says she loves everything pink, and we love watching Erin Green wearing anything pink!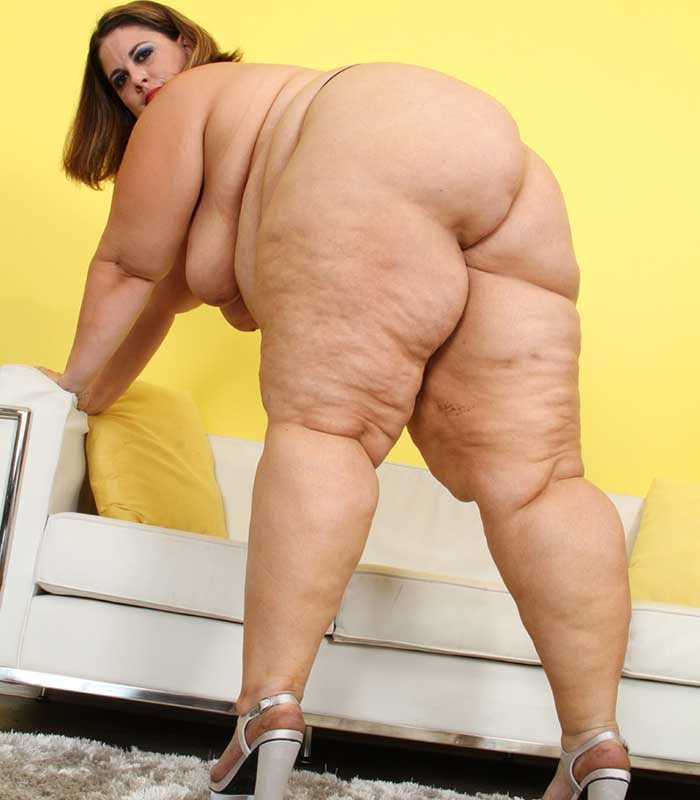 #12 Karla Lane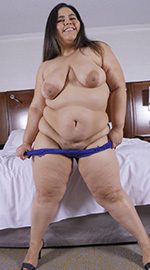 Another Latina pornstar, another horny MILF. This is Karla Lane, the plus-size model, as she loves to say. She doesn't like the BBW tag, so we won't provoke her. But we have to admit, her body is pretty amazing. We can see it all naked in movies from popular porn studios such as Pure Taboo. Or we can watch her acting for the same production in a non-sex role, where she stars as the wife of Brad Newman, who is about to fuck his step-niece Anny Aurora. Karla has been fucking the biggest dicks in porn since her 18th birthday, and thanks to her big body, she soon got a big fanbase, still watching her progress. She's got several AVN Awards in her collection, and she was even inducted into the AVN Hall of Fame! That's how great Karla Lane is, and we are glad we still have a lot of opportunities to watch this chubby woman in explicit scenes!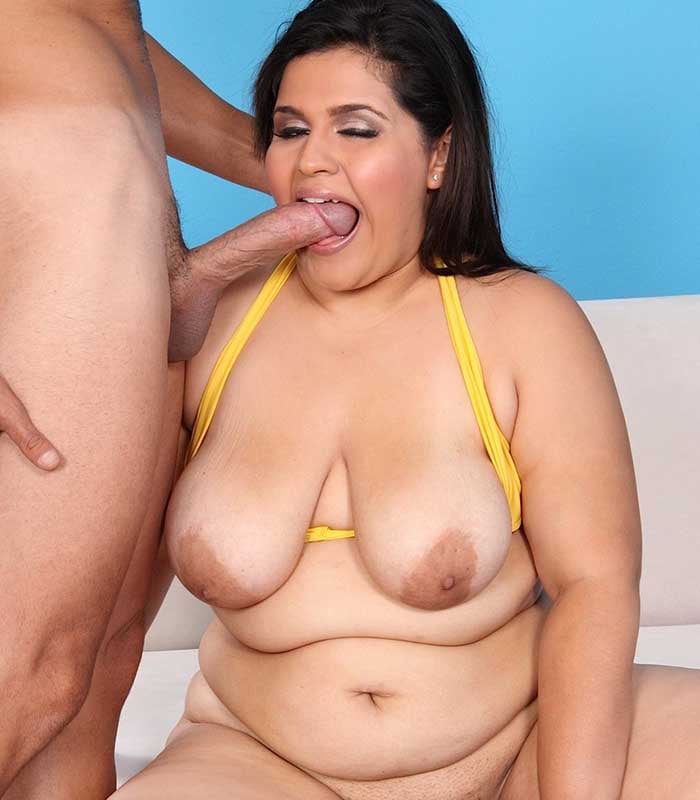 #11 Krystal Swift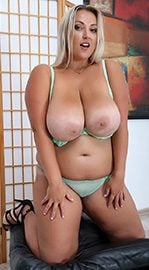 Not the biggest girl on our list, but she definitely deserves to be here. Here comes Krystal Swift, a wild busty blonde pornstar from the Czech Republic! This horny girl started her career in 2011 and is still fucking hard for European productions. One of her first movies was shot for the Evil Angel studio, and since then, she has been unstoppable. You can hear her moaning in hundreds of porn videos, where she has no problem fucking even the monster BBCs. You can admire her big natural tits or her smile she loves to fill with a hard dick when sucking it deep. And if you meet Krystal Swift on the passenger side in Fake Taxi, you know the shit just got real!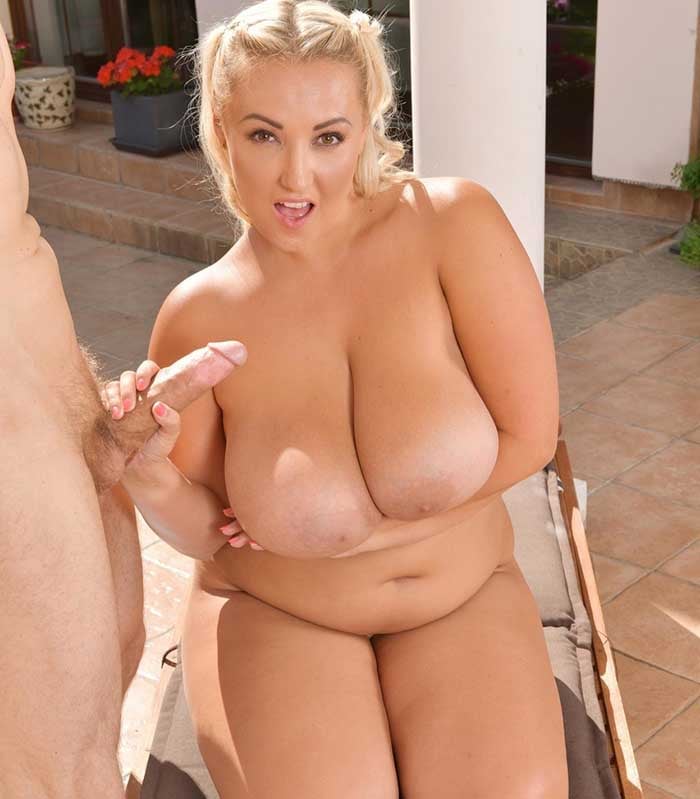 #10 Lila Lovely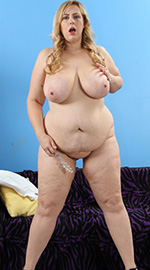 We have said multiple times it's never too late to start shooting porn. And here is another proof of this theory, Lila Lovely, who started her career at the age of 35! And now, she makes porn for Reality Kings and other big brands in the industry. Once she plays the role of pregnant squirting soon-to-be-mom in a wild threesome, next time she gets fucked by her friendly neighbor, the infamous JMac. She has already gathered more than two hundred thousand followers on her Twitter, and the number is still rising. She even created her own private porn website where you can get all her naughty stuff. Lila Lovely is a perfect blonde pornstar in a MILF age, who works out to keep her curves just hot enough for all the big cocks!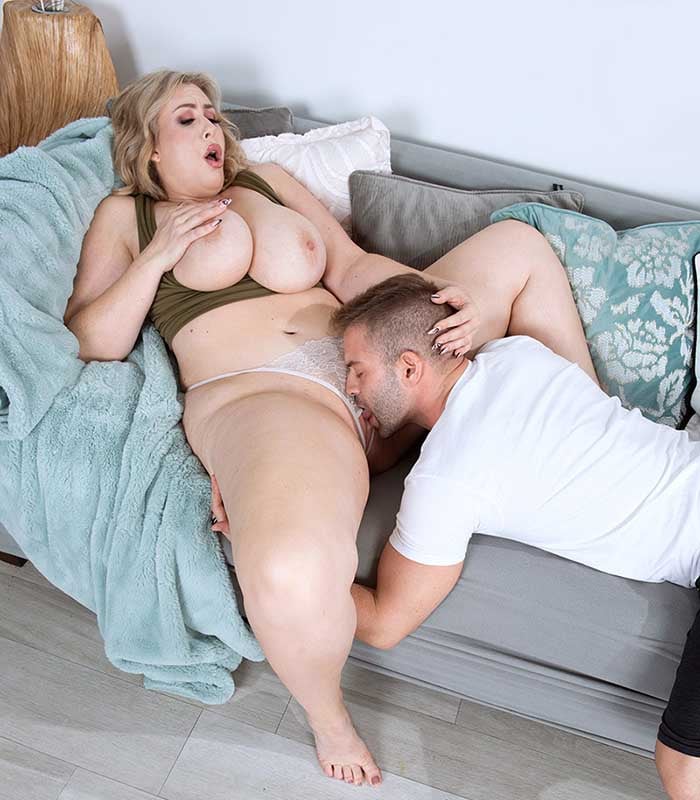 #9 Lady Lynn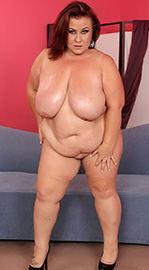 Another mature plumper, another big sexy slut getting pounded by one dick after another in hardcore porn videos. This is Lady Lynn, the woman with perfect curves and an even better fat pussy. The first thing you will love about Lynn is her big belly. We don't need to mention her big tits or massive ass. But the belly is what makes her so loveable. Once she feels a dick inside her wet cunt, she turns into a moaning monster who wants more. And she really gets more when a real big black cock comes on stage to finally satisfy her cock-hungry pussy. She is an American model who started her career in 2013 when she was 37! And now belongs among the best BBW pornstars in the world. Her fanbase is so huge she has to update her wish list every week!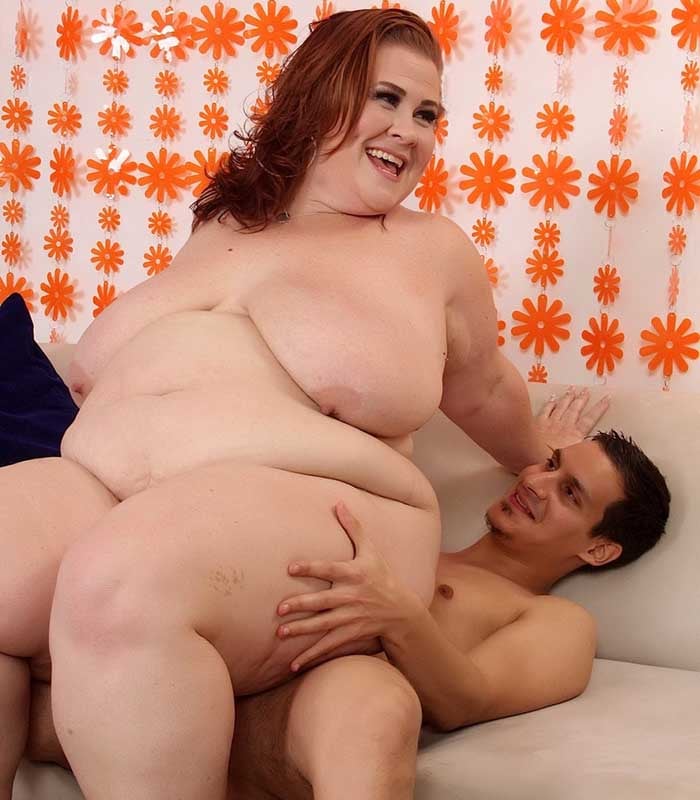 #8 Virgo Peridot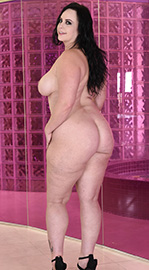 Here comes a pornstar with a big ass who is still waiting for real success in the adult entertainment industry. Her name is Virgo Peridot, and even though she's got plenty of fans all over the world, she has never been nominated for any of the popular awards. That's quite a shame, but if she will be as naughty as she proves every day on her private sites, we have no worries she will get the recognition she deserves. Virgo has an amazing body, but the ass is everything you need to see. She is a real PAWG who has no trouble fucking big black cocks one after another in an interracial gangbang party. She loves to shoot her homemade amateur porn videos where she turns her sex fantasies into reality!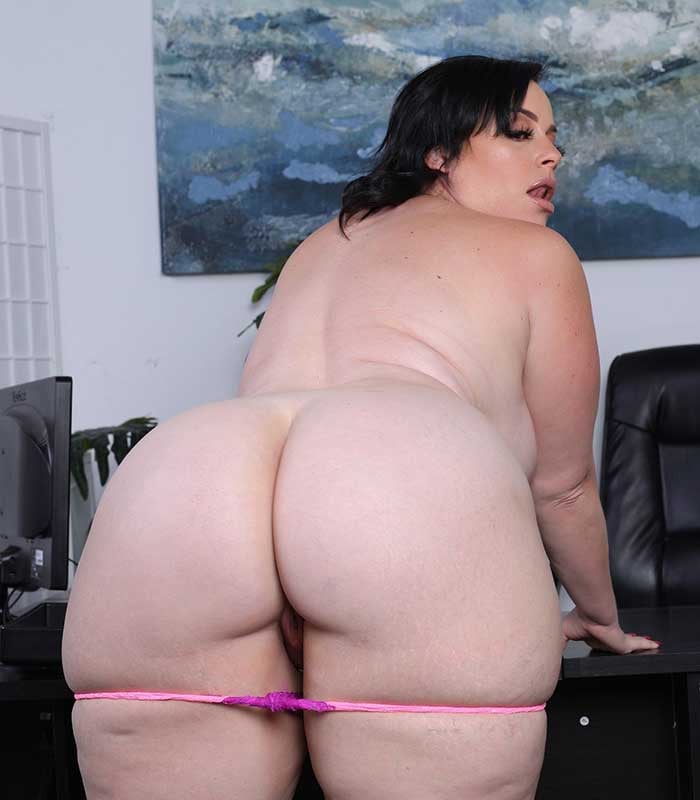 #7 BADKITTYYY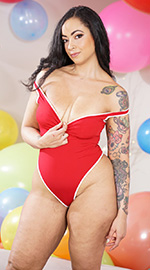 One of the most exciting big girls in the adult industry is here. You can call her Bad Kittyyy or BADKITTYYY if you want to see her fucking the biggest dicks. She came on the scene in 2019, and just three years after, she got her first fan award as the AVN favorite BBW star! And why is she so exciting? Just look at her face, and you know the reason. She is of mixed origin, which makes her incredibly hot. And when you see her squirting when dildoing her juicy cunt, she simply has to get all the attention she deserves. BADKITTYYY is proud of her spectacular big ass, and she loves to be pounded from behind by the best male pornstars, such as Isiah Maxwell. This tattooed babe is the next big thing in the world of porn!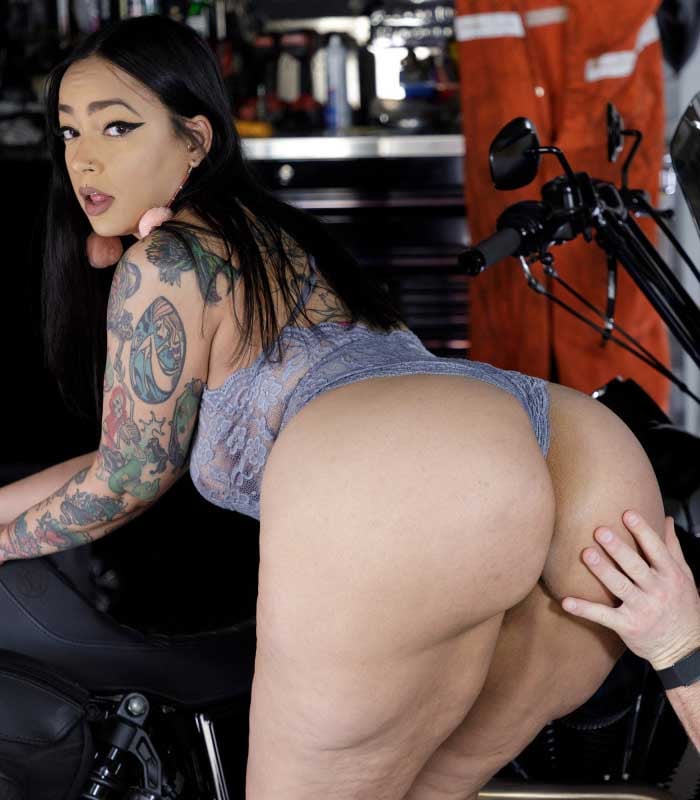 #6 Claudia Marie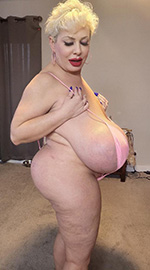 When looking for movies with this lady, focus on titles with the word tits in them. Because her gigantic tits are the reason she's got tons of fans all around the world! Her name is Claudia Marie, and even though she is now a horny mature lady, she still delivers many naughty scenes every year. Claudia has more followers on Twitter than any other girl from our list of the hottest chubby pornstars. The number goes above 500 thousand! She decided to join the adult industry in 2007 with freshly enhanced boobs. Since then, she underwent a few more surgeries to get the final size of her tits to 50J! It was in 2022 when she was 48 years old! What a crazy soon-to-be grandma!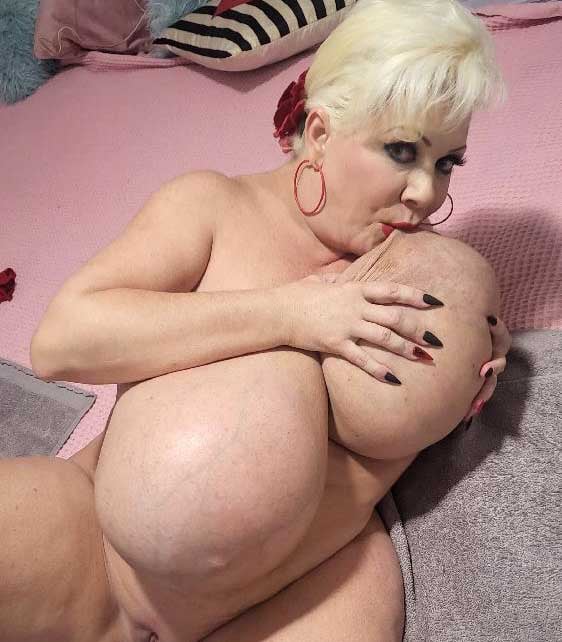 #5 Maserati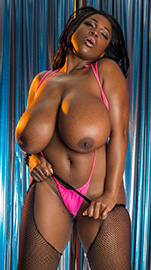 We couldn't miss the opportunity to put this legend on another list. Maserati belongs among the hottest black pornstars of all time, and we can't get enough of her stunning body and those massive tits! It's a dream of every cock to appear between them and cum all over those huge boobs! They are all-natural and the size of 40K! She comes from Jamaica, but she soon understood the center of porn is in the USA. And that's why she has been fucking for the biggest porn productions for more than 10 years. Some said she had already retired, but we still get new pictures and videos from this ebony queen on her private sites. The day wouldn't be complete without a look at those glamorous tits of Maserati!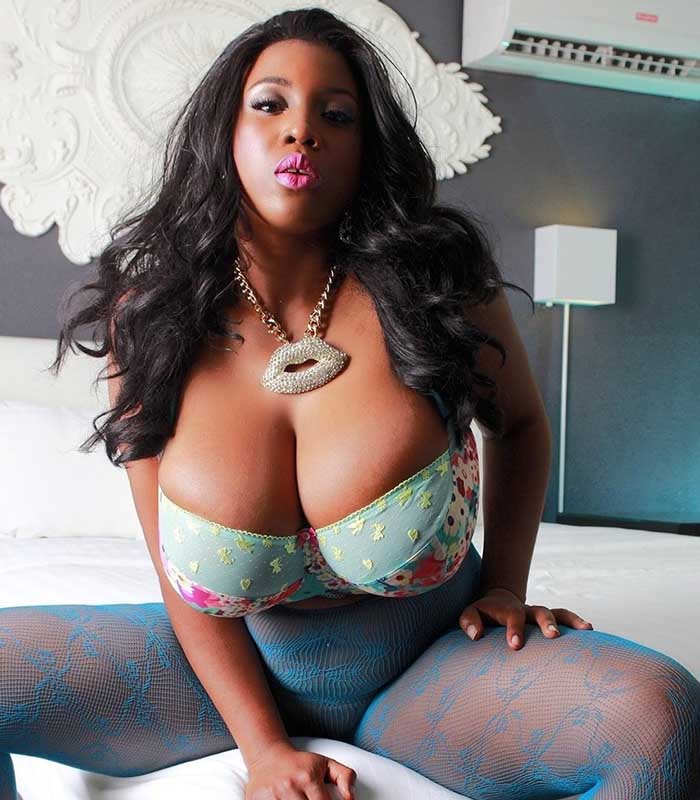 #4 Karen Fisher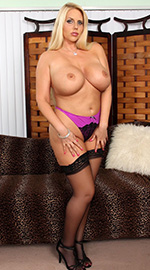 Where is the line between top curvy pornstars and already fat models? No one will tell you. But Karen Fisher is right on the line, and we decided to give her a place here. Among other big beautiful women! She will soon celebrate her 50th birthday and is over 20 years in the business! She started her career in 2002, and she hasn't stopped since then. Now, she is a pretty popular stepmom who loves to be pounded by her stepsons for Adult Time studio. Or she appears in the roles of a horny professor, who lets her students fuck her just like she likes it. Karen is an amazing blonde woman with huge fake tits who will always get you with her dirty look when giving sloppy blowjobs in POV videos. Just look at those seducing eyes!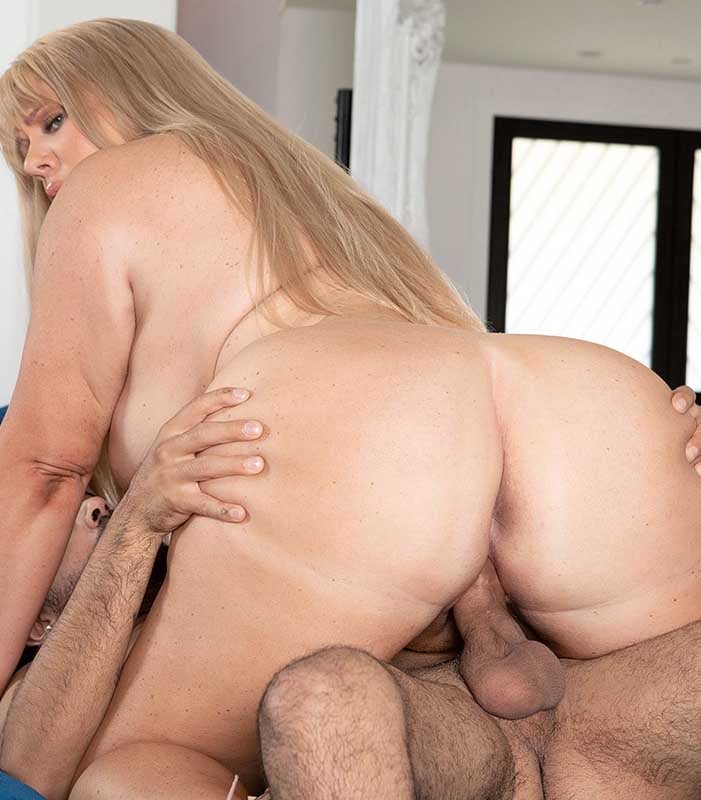 #3 Mz. Dani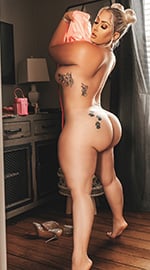 The unreal curves of unreal Mz. Dani brought her almost to the top of our list! That ass. Those tits. This thick girl is unbelievable. We can say she is still quite new in the industry but already is a wild MILF fucking the biggest cocks. She keeps getting better every year, and she still hasn't reached her limits. Some say she is a sucking queen. Others can't get enough of her stunning butt. But all we know is she is a complete package! Dani is already one of the most popular BBW pornstars, and we don't even have to talk about her thrilling performances as a horny stepmom of petite teens asking her for sex lessons!
#2 Angelina Castro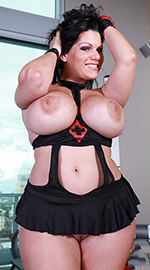 The legend is on the scene! Here comes the one and only Angelina Castro. One of the most experienced big beautiful women in the business. She started her career in 2008 and since then has gathered hundreds of porn videos to her collection. She comes from Cuba, and she is really proud of it. You can see her posing with the Cuban flag or fucking Cuban dicks by the pool every morning. She created her own porn site where she gives other top fat pornstars a chance to take a step closer to the big world of porn. She loves shooting lesbian scenes with her big girlfriends or solo masturbation sessions, where you get a detailed look at her fat pussy. The adult industry wouldn't be complete without Angelina Castro!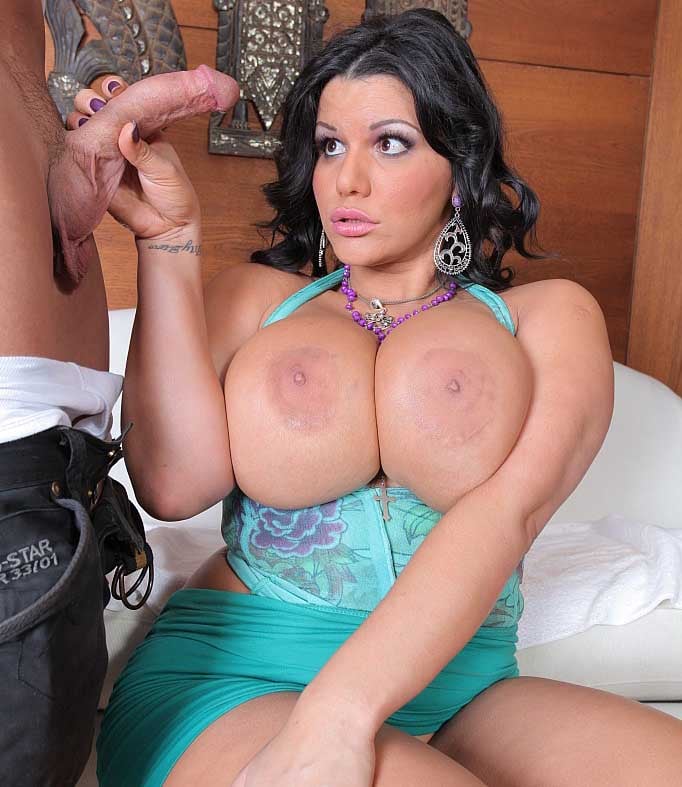 #1 Sofia Rose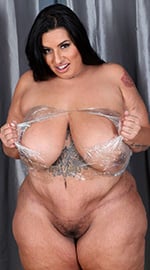 You know the girl must be special when she shoots tens of porn videos for Brazzers. And yes, Sofia Rose is special. She is the lady, who decided to break all the taboos in porn, and as one of the first best chubby pornstars, she succeeded! Now she has several awards in her portfolio, just like over a hundred scenes for the best porn studios in the world! You can admire her perfect body or her unreal big natural tits! We are talking about 52K boobs! She said she was a petite teen, but after her pregnancy, she got bigger. And that's why we can now watch this lovely MILF enjoying huge dicks as a professional pornstar!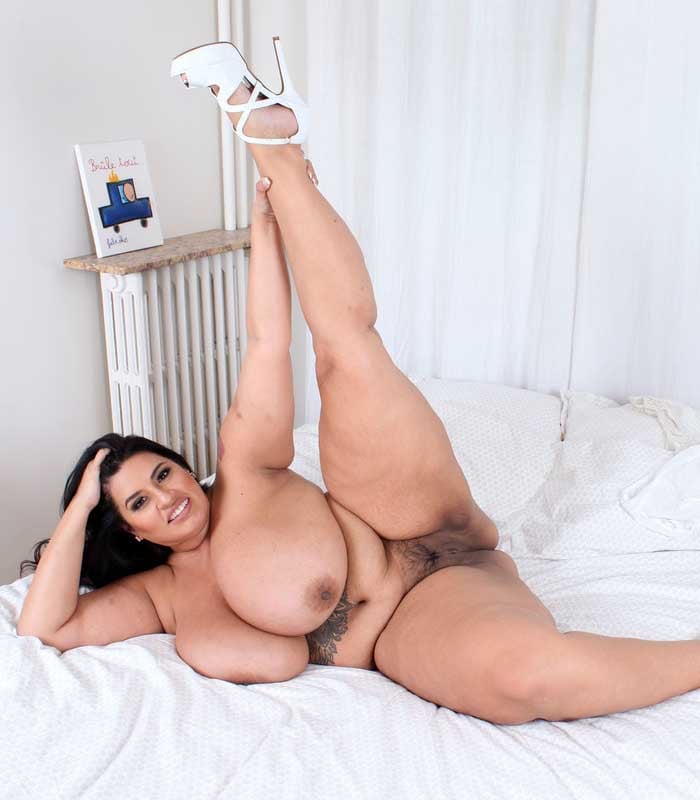 Hottest chubby pornstars on the best BBW porn sites
As we found out, not every top fat pornstar shoots videos for big porn studios. But that really doesn't mean you can't find them fucking on camera. There are plenty of free BBW porn sites, such as BBWBaker, that deliver thousands of high-quality porn videos. Or there are premium adult websites focusing strictly on porn with big beautiful women, such as JeffsModels or XLGirls. Of course, there are more of them, so we have prepared for you the exclusive list of the best BBW porn sites, where you can see all the hottest BBW pornstars from this list!